SOUTH ASIA TIME List : Successful British Nepalese (Social/Charity Sector)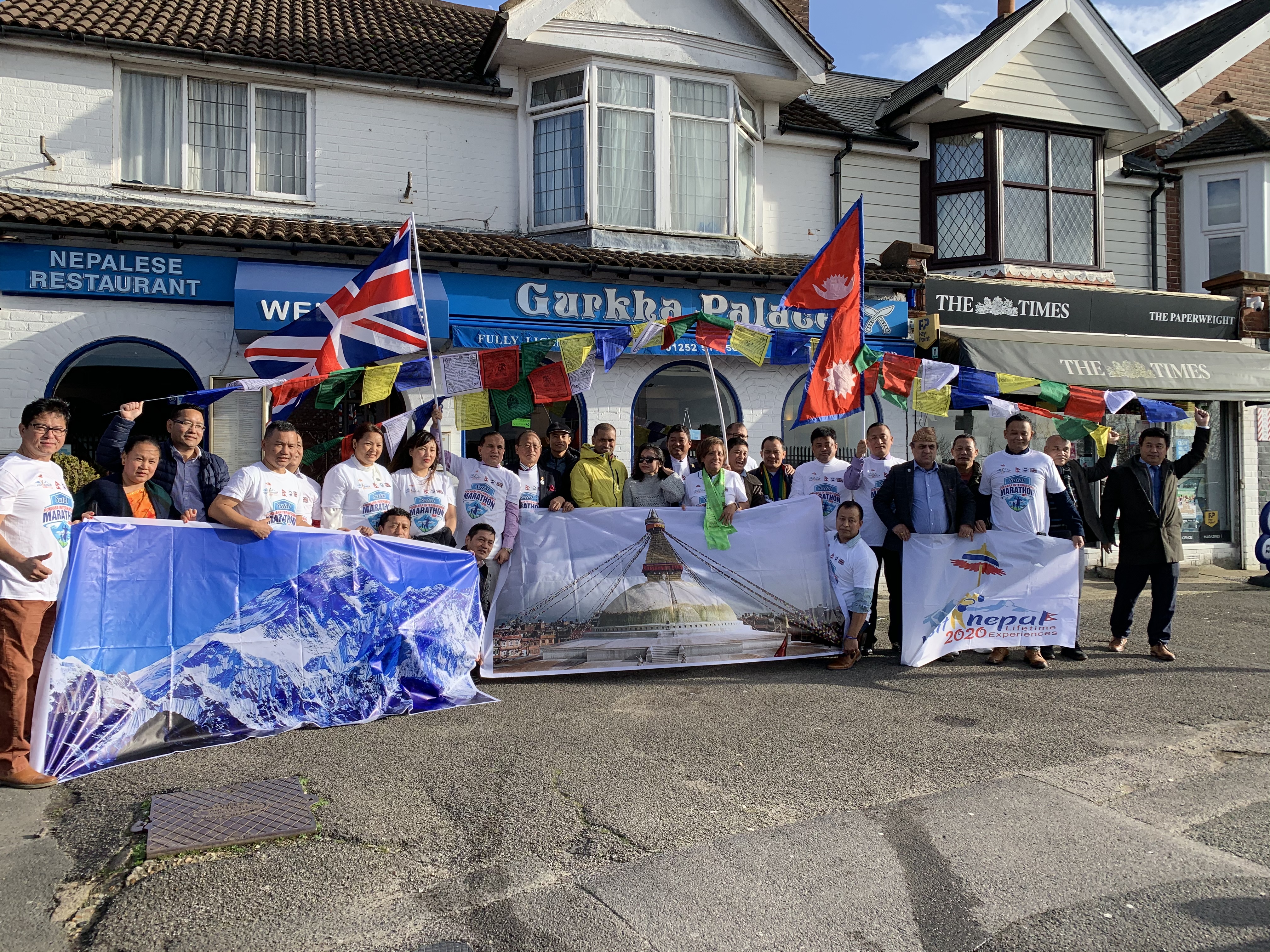 SOUTH ASIA TIME List : Successful British Nepalese (Social/Charity Sector) 2020
Mrs Poonam Gurung: Mrs Gurung is the President of Non-Resident Nepali Association,  UK. She is known for social service, women activism and a successful entrepreneur. She is also a director of Gurung Property Service and has investment in Restaurant business.
Dr Pranab Gyawali: A Consultant Gastroenterologist working with the NHS, Dr Gyawali is chairperson of HELP NEPAL Network UK Chapter. Also known as 'One Pound/One Dollar a Month Fund for Nepal," HELP NEPAL Network is working in the areas of health, education and humanitarian emergency in Nepal.
Mr Nanda Jung Gurung – Gurung is the President of the largest community organisation of British Nepalese, Tamu Dhee UK. He is well known for his philanthropic and charitable activities and his efforts to promote culture and maintain harmony.
Mr Gyan Raj Rai –  A Gurkha rights campaigner, Rai one of the leaders of Gurkha Satyagraha. He took part in a hunger strike calling for equal pension and benefits for ex-Gurkha soldiers outside Downing Street in 2013. A parliamentary committee was formed to study the Gurkha's demands after his strike.
Mr Krishna Kumar Rai – A Gurkha rights campaigner, Rai is affiliated with the Gurkha Army Ex-Servicemen's Organisation (GAESO) that has been fighting for the cause of ex-Gurkhas for more than past two-decades.
Mr Padam Bahadur Rai – Mr Rai is leading one of the dynamic cultural and community organisations, Kirat Rai Yayokkha. He has been contributing to the community to promote culture and philanthropy.
Mr Sunil Rana – President of Magar Sangh UK, Rana has been promoting cultural and charitable activities through the organisation.
Mr Tilbikram Sambahangphe : President of Chumlung, Tilbikram has been involved in promoting cultural activities.
Mr Rajan Kumar Chhetri – President of Chhetri Samaj UK, Rajan Kumar Chhetri is an ex-Gurkha soldier. During his Presidency, Swindon Nepalese Society collected   £24k to support earthquake victims of Nepal in 2015.
Mr Navin Gurung –Founder President of Sahara UK, Navin has been involved to promote tourism in Nepal for more than past two decades. He is passionate to  promote  volunteer tourism and is an active campaigner of Sports Tourism. He is also building a Social Welfare Centre in Syangja, Nepal, through his charitable campaign.
Mr Sushil Prajapati – Sushil has been actively involved in promoting Nepali culture in the UK. General Secretary of the Pasa Pucha Guthi UK, he is actively involved in preserving and promoting Newari traditional dance and instruments. He is also a successful businessman.
Mr Sher Bahadur Sunar – Founder President of Srijansil Nepali Samaj, Mr Sunar is involved in a number of charitable organisations. Former Vice President of NRNA UK, he runs a restaurant in Aldershot.
Mrs Isha Gurung – Isha is one of the most popular charity fundraisers among Nepalese living in Britain. She has many followers on social media and has raised a huge amount of funds to save many peoples lives in Nepal.