USAID Highlights Nepalese Girl's Experience Addressing Gender-Based Violence, Human Trafficking In Country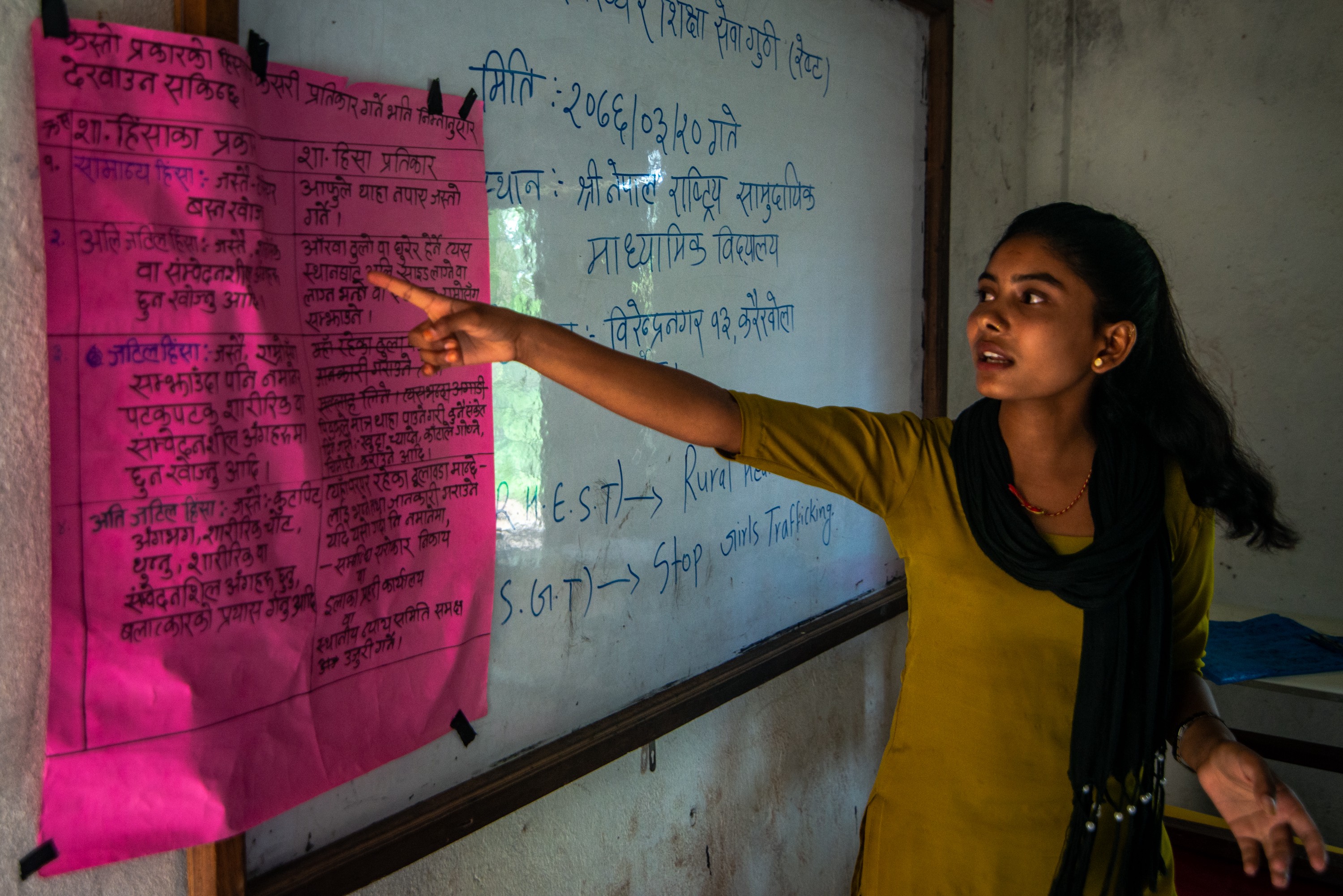 USAID/Medium: A Safer World for Girls
Pamala Horugavye, senior development outreach and communication specialist for USAID's Mission in Nepal, discusses the experience of Laxmi Koirala of Surkhet, Western Nepal, and her involvement with USAID's Stop Girl Trafficking Program in her blog at the platform of Medium.
Laxmi and other educators continue to work to halt gender-based violence and human trafficking in the country even though USAID's three-year Stop Girl's Trafficking Program ended in July 2019 (1/10).
According to the 2019 U.S. Department of State's Annual Trafficking in Persons report, Nepal is a source, transit point, and destination country for exploiting men, women, and children, subjecting them to forced labor and sex trafficking. Nepali women and girls from her area — particularly those from impoverished and illiterate households, low castes, and/or marginalized indigenous groups — increasingly fall victim to these heinous crimes.
To halt these human rights violations, USAID's Stop Girl Trafficking Program worked closely with girls and women, family guardians, and civil society to address girl trafficking through education, awareness, community engagement and counselling.
Stop Girl Trafficking, implemented by the Rural Health and Education Service Trust, connected with Laxmi through school-based outreach when she was 14. While Laxmi came from a vulnerable family, she was also a bright student with a passion for helping others; so she was selected to work as a teacher trainee.