'The Bhutan Journal' is published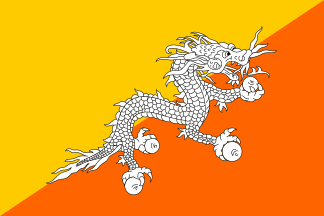 London– Bhutan Watch, a Bhutanese diaspora think tank, has published the first issue of its flagship journal – The Bhutan Journal — this week covering multiple disciplines related to Bhutan.
The journal is the first of such scholarly publication coming from the Bhutanese diaspora – available to read on their website (http://www.bhutanwatch.org/in-this-issue/).
'The Bhutan Journal is the first attempt from Bhutanese in diaspora to look deeper into the Bhutanese issues that are outside the four walls of everyday domain and discussion. It is our sincere effort to engage every Bhutanese into an intensive and fruitful conversation about issues affecting Bhutan and Bhutanese people,' the editorial read.
'The Bhutan Journal shall make efforts to bridge the extreme ends of the same community and to build consensus in diaspora about our ability to contribute towards reshaping a fair and just future,' it further reads.
The journal contains anything to everything about Bhutan and is published once a year.
In its inaugural issue, the journal covers areas such as climate change impact in Bhutan, the water resources of the country, Indo-Pacific strategies, human rights issues in southern Bhutan and future of Nepal-Bhutan relations.
Besides this journal, Bhutan Watch has also published annul reports on human rights and press freedom in Bhutan.