Visit Nepal Year: one month, one programme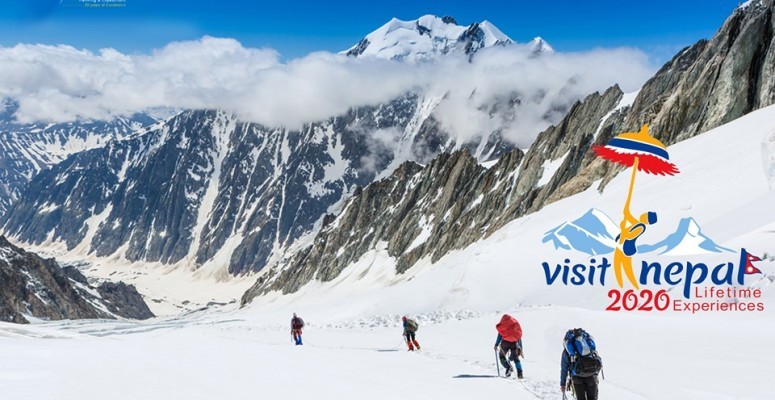 RSS , GALKOT— In keeping with the possible spurt in the flow of tourists, hotel entrepreneurs of Baglung have put in place preparation to make their services tourist-friendly.
Under 'one month, one programme' campaign, Baglung Tourism Development Committee is planning to make on-site visit and study the hotels along lake side in Pokhara which are said to be successful in drawing tourists' attention. Baglung Chamber of Commerce, Baglung Tourism Development Committee and Baglung Hotel and Restaurant Entrepreneurs are taking joint venture to study the hotels and restaurants being operated in Pokhara, shared committee chairperson Raju Khadka.
"The internal and external tourists will directly come in touch with hotel entrepreneurs", he said, adding, "We are going to make onsite inspection of Pokhara-based hotels to see the techniques of hotel management so that they can also attract more tourists during the Visit Nepal Year 2020". Hotel business is considered successful in Pokhara.
Coordinator of Federation of Hotel Entrepreneurs Gandaki State Committee Arjun Pokharel said, "Tourists do not like the hotels merely because of physical infrastructure. Food, hospitality and reception also help make the hotel service tourist-friendly". The exposure visit and inspection is expected to enhance hotel enterprises related knowledge, skills and capacity.
According to the Tourism Development Committee, observation of hotels on the Lake Side of Pokhara along with hospitality services to foreign and domestic tourists and experience sharing among the hotel entrepreneurs involved in tourism and hospitality service will be undertaken on 22-24 January.
The team is also scheduled to obtain information from federal and state governments about tourism policy and programme, the committee informed.