Three hundred remarkable British Muslims shortlisted as finalists for the British Muslim Awards 2020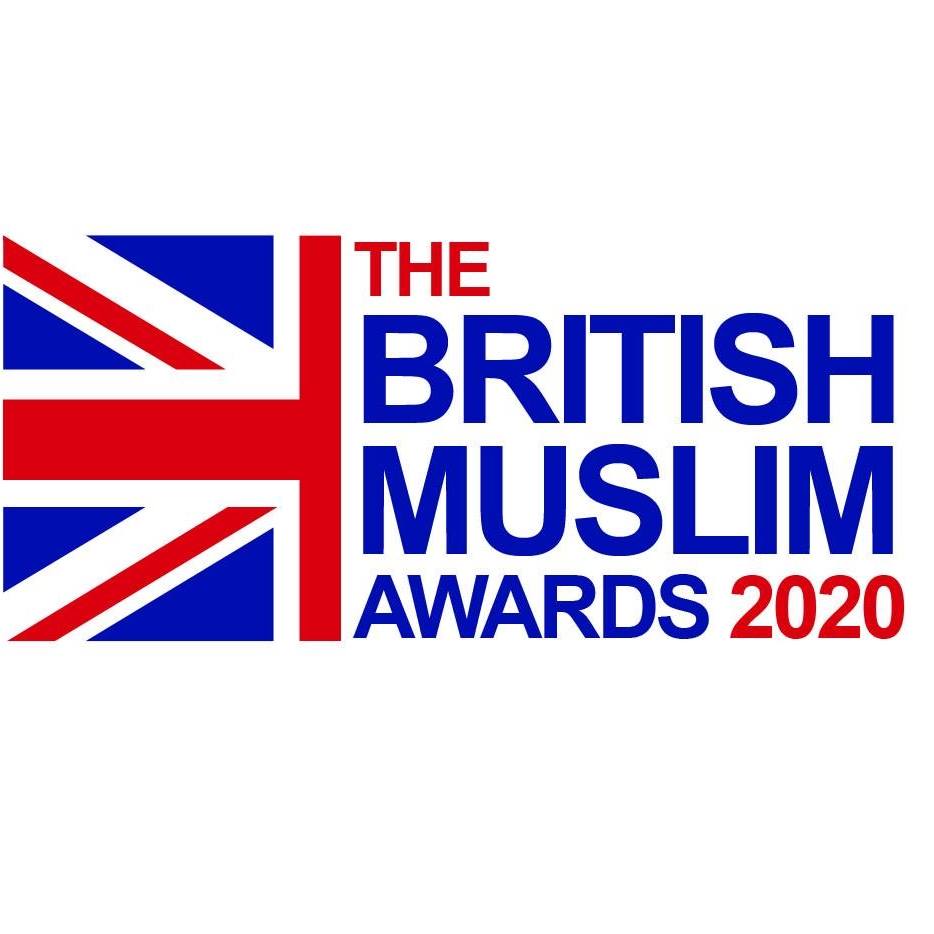 London — Three hundred of the most remarkable British Muslims are shortlisted as finalists for the 8th British Muslim Awards 2020 after hundreds of nominations across the country. The award exists to recognise a wide range of achievements from inspiring individuals. This includes those who positively impact business, charity, sport, arts, culture, religious advocacy, education and medicine among others.
The awards showcase the strength of the British Muslim community, their impact on our culture and achievements over the last year.  Categories include Muslims in the Community, Young Achiever of the Year and Spirit of Britain.
The event will be held on Friday 31st January in the Mercure Piccadilly Hotel in Manchester, where some of the most accomplished and influential Muslims will gather for a night to celebrate their success.
The 8th British Muslim Awards 2020 presented by Trusted Utility Consultants and Muslim Global Relief are organised by Oceanic Consulting – the UK's leading ethnic awards company. CEO Irfan Younis said "The British Muslim community is one to really be celebrated and talked about. They're a community of amazing achievements, skilled entrepreneurs, business acumen, social mobility and inspiring role models who have consistently gone from strength to strength. Best of luck to all finalists, we look forward to an exciting night."
With 13 years of experience, Oceanic Consulting hosts annual award ceremonies in major English, Scottish and Irish cities. Campaigns include the Curry Awards, Asian Business, Asian Food, British Muslim, British Indian, British Sikh and Britain's Asian Wedding Awards.
The finalists for the British Muslim Awards 2020 are:
Muslim in the Community
Atima Khasimi (Community Chaplin)
Noreen Bukhari (FWT Coventry)
Hussein Kesvani (Follow Me Akhi)
Shenaz Bunglawala (Byline Festival Foundation)
Shabana Kausar (Royal Borough of Kensington & Chelsea)
Muhbeen Hussain (British Muslim Youth)
Aysha and Kiran Iqbal (Odara)
Shayra Begum (Bangladeshi Support Centre)
Munir Datoo (Hujjat Islamic Centre)
Nisbah Hussain (1 Voice Blackburn Scouts)
Media Arts & Cultural Awareness
Adama Juldeh Munu (TRT World)
Rashida Osman (Rashida Osman)
Zahra Gulraiz (Zahra Gulraiz)
Asif Khan (Combustion)
Aisha Zia (62 Gladstone Street)
Saraiya Bah (Black & Muslim in Britian)
Nasima Begum (Jerwood Creative Fellowship, Manchester Bangladeshi Womens Organisation)
Mobeen Azhar (BBC – Hometown)
Guz Khan (BBC Man Like Mobeen)
Qaisra Shahraz (Muslim Arts and Culture Festival)
Young Achiever of the Year
Amaan Ali Saqlain (Youth Member of Parliament)
Aqeeb farooq
Jewels of Jannah
Noor Hadi (Baitul Futuh Mosque)
Mariam Sohail (Youth Police and Crime Commissioner)
Aamilah Begum-Shajna (Unity FM)
Khadijah Mellah (Riding a Dream)
Maryam Wahid (Maryam Wahid)
Mariah Idrissi
Hanan Sarwar (Wilmslow Town Council)
Charity of the Year
Karimia Institute (Nottingham)
Insaan (Reading)
HRF Haji Rafique Foundation
Said Foundation (London)
Abu Hanifah Foundation (Blackburn)
Muslim Youth Helpline
Hajjah Naziha Charitable Organisation (Nelson)
Cambridge Muslim College (Cambridge)
The Islamic Foundation For Ecology And Environmental Sciences (Birmingham
The Federation of Student Islamic Societies (London)
Religious Advocate of the Year
Habib Khan (Dunfermline Central Mosque & Islamic Centre)
Haytham Tamim (Shariah Solutions)
Ahsan Hanif (Green Lane Masjid and Community Centre )
Aneeq ur Rehman (Baitul Afiyat Mosque)
Qari Asim (Makkah Mosque)
Omer El-Hamdoon (Kingston Oak Tree Institute)
Shakeel Begg (Lewisham Islamic Centre)
Muhammed Islam (Baitul Aziz Islamic Cultural Centre mosque)
Mansoor Mahmood (Kirkcaldy's Central Mosque)
Mohammad Asrar UlHaq (Bilal Mosque)
Noor Inayat Khan Muslim Woman of the Year Award
Jamila Kossar (Manchester with the Homeless)
Sahar Al-Faifi (Muslim Engagement and Development)
Asma Shuweikh
Rehana Faisal (Lantern)
Nus Ghani (Member of Parliament for Wealden)
Naila Kabeer (Feminist Review Trust)
Nazneen Rahman (Royal Marsden Hospital)
Ramla Ali (Boxer)
Husna Ahmad  (World Muslim Leadership Forum)
Adeela Shafi (Services to Social Justice)
Food Business of The Year
CK Foods (Hull)
Eagle Foods Ltd (Peterborough)
Aytac Foods Ltd (London)
Tubzee Ltd (Halifax)
Heavenly Desserts
Regal Food (Bradford)
Olympic Foods (Merseyside)
Pepes Piri Piri (Herts)
Nafees Bakers and Sweets (Bradford)
Achievements In Law
Bilal Farooq (Greystone Solicitors)
Imran Ali (Ashmans Solicitors)
Abid Khan (Lawson Taylor Solicitors)
Afshan Hashmi (Broadway House Chambers)
Sahar Farooqi (DWF Advocacy )
Haqib Iqbal (Neves Solicitors)
Parvez Anwar / Umran Aziz (Zen Law Solicitors)
Siddique Patel (Shoosmiths LLP)
Neelam Afzal (Wildings Solicitors)
Nadia (Hashmi) Butt (National Legal Service Solicitors)
The Mohammed Sarwar Civil Service  Award
Mabs Hussain (Greater Manchester Police)
Munira Mirza (Number 10 Policy Unit)
Nabeela Rasul (Civil Service Muslim Network)
Nuzhat Ali (Public Health England)
Wasim Akhter (Cabinet Office Faith and Belief Forum)
Maqsood Ghulam Ahmad ( NHS England Strategic Clinical Network)
Shaika Sheikh (Cabinet Office)
Abdul Hamied (NHS England)
Farida Ahmed (NHS England and NHS Improvement)
Waheed Hussain (Bradford Care Alliance)
Achievements in Accounting & Finance 
Adnan Sajid (UHY)
Bano Sheikh (KPMG)
Zelf Hussain (PWC)
Saqib Shaikh (BDO)
Sadia Latif (Deloitte UK)
Mohammed R. Kroessin (Islamic Relief Wolrdwide)
Barkatulla Abdul Kadir (UBL Bank)
Fuad Shakshir (QIB (UK) Plc)
Harris Irfan (Gateway Global )
Mohammed Saqub (Shakespeare Martineau )
Business Leader of the Year
Khalid Saifullah (Star Tissue)
Rahmeez Younas (National Care Homes)
Faruk Vali (KQF )
Mo Chaudry (Waterworld Leisure Resort)
Shelim Hussain / Noor Ahmed (EuroFoods)
Annel Mussarat (MCR Property Group)
Iqbal Ahmed (Seamark )
Haroon Sheikh  (Caretech Plc)
Asif Aziz (Criterion Capital)
Naveen Ahmed (Parklane Group)
Entrepreneur of the Year
Farzana Rahman (The Desi Doll Company)
Roheel Ahmad (Forsyth Barnes)
Sarwat Jaleel  (Kushboo)
Suman Jalaf  (Suman Brows)
Samreen Hussain (The ModestMe Collection)
Abdel Mahmoud (Blum Baby)
Nafisa Bakkar (Amaliah)
Imran Merza (The Jealous Life)
Aamena (Eskay Apothecary Organic Natural Skincare)
Spirit of Britain
Shah Jahan Mosque (Wolking)
Ayaz Bhuta (Great Britain Wheelchair Rugby Paralympian)
Muslimah Sports Association
Brunel University
Football Beyond Borders (London)
Muslim Chaplains In Sport (Birmingham)
Aku Abukor (Stonebridge Boxing Club)
Zuleikha (The University of Central Lancashire Futsal Club)
Sophie Gilliat-Ray (Cardiff University)
Services to Education
Azeem Majeed (St. George's Hospital Medical School)
Abida Malik (University of Nottingham)
Shuruq Naguib (Lancaster University)
Rajnaara C. Akhtar (Leicester De Montfort Law School)
Sammar Javed (University of Huddersfield's Business School)
Zahir Irani (University of Bradford)
Nadira Mirza (Leeds Trinity University)
Jawed Siddiqi (National Council of University Professors in the UK)
Ali Massoud Ansari (University of St Andrews )
Imran Awan (Birmingham City University)
Community Initiative of the Year
Anisa Mahmood
Amina Shareef
Bearded Broz (Birmingham)
FC Peterborough (Peterbrough)
Cardiff ISoc Football Tournament (Cardiff)
Strive (London)
Muslims Connect (Birmingham)
YEAH (London)
Tasneem (Disabled Muslim Matrimony)
The Wirral Deen Centre (Wirral)
Business of the Year
Goldex Investments Essex (Southfleet)
Deluxe Beds Ltd (Huddersfield)
Arctic UK
Platinum Executive Travel (Birmingham)
EX1 cosmetics (London)
Solar Street Lighting (Manchester)
Seers (London)
Shazan Foods (Preston)
Pakeeza Dairies (Rochdale)
Small Business of the Year
360 Secure Systems (Bradford)
Aisha Naheed  (Rochdale)
Artz-I (Bradford)
MOC Coffee Roastery (Leeds)
Conceptual Learning (Berkshire)
Gemimas Diamond Jewellery (Birmingham)
Ibadah London (London)
Jog on (Essex)
Mini Muslims (Preston)
My Ilm Ltd (London)
Rice & Spice (Wakefield)
International Charity of the Year
Who is Hussain
Penny Appeal (Wakefield)
READ Foundation  (Manchester)
Islamic Relief (Birmingham)
Muslim Aid (London)
Human Relief Foundation (West Yorkshire)
Human Care Syria
Muslim Charity (Retford)
Al Imdaad (Blackburn)
Orphans In Need (London)
One to Watch
Ashfaq Gilkar (Guys and St. Trhomas NHS)
Mars El Brogy (The National Student Television Association)
Raifa Rafiq (Mostly Lit)
Bushra Dunne (Stand Up Stand Out campaign)
Humaiyra  (Humaiyra Jewellery)
Iram Ramzan (The Sunday Times)
Habiba Da Silva  (International Influencer)
Rizwana Matadar (Cover Me)
Nadia Khan (The Delicate Mind C.I.C)
Hafsah Dabiri (Basira the Basketballer)
Social Inclusion Group Of The Year
Cardiff ISoc football tournament (Cardiff)
Blackburn Girls Netball Team (Blackburn)
The Inspire Motivate Overcome Camp (Blackburn)
The An-Nasiha educational Trust (Leicester)
Civil Service Islamic Society (London)
Khizra Foundation (London)
Bangla Bantams                (Bradford)
Myriad Foundation (Manchester)
The Muslim Community Helpline
Muslim Welfare House(London)
Leading Lights of the Year
Anoushé Husain (Ehlers-Danlos Support UK)
Emdad Rahman (One-Third Homeless Soup Kitchen)
Maysoon Shafiq  (Al Mu'Minun)
Nagina Munawar (Almas Martial Arts Centre)
Saba Nasim (Essex County Criket Board /Chance to Shine)
Nimco Ali (The Five Foundation)
Halimat Shode (The Black Muslim Times
Shahnaz Ahmed (Knit Aid)
Nahella Ashraf  (Stand Up To Racism)
Rising Star in  Sport
Ibrahim Janjua (Kickboxing)
Emaan Asghar (Kickboxing / Taekwando)
Sabeha Salam/ Jasmin Akter (Yorkshire County Cricket Club)
Roman Shafiq  (Burnley Tennis Club)
Abdul Khan  (BURY ABC )
Karim Safari (Muay Thai Kickboxing)
Adam Akram  (Blackburn Cobras)
Asad Riaz (Boxer)
Moe Sbihi (Rower)
Dr Abbas Khan Services to Medicine Award
Mohammedabbas Khaki  (General Medical Council)
Sohail Munshi (Manchester Local Care Organisation)
Mobasher Butt (Babylon Health Services)
Mohammed Hussain (Bradford NHS Trust)
Quazi Monirul Islam (Liverpool School of Tropical Medicine)
Wasim Baqir (NHS England)
Mohamed Banihani (Lancashire Teaching Hospitals)
Jasmeen Islam (Cheshire & Wirral Partnership NHS Foundation)
Professional In Business
Saira Hussain (Hussain Architectural Design)
Shazda Ahmed (Monarch Solicitors)
Sabeena Din (Milson Legal Solicitors)
Qamar-ur Rehman (DV Solicitors)
Alireza Sagharchi  (Stanhope Gate Architecture)
Amir Hussain (Yeme Architects)
Naheed Taj (Stowe Family Law)
Asma Iqbal  (Chadwick Lawrence)
Kamila Rahman (Cambridge Solicitors)
Mohammed Iqbal (Medico)
Hajj/ Umrah Operator of The Year
Ahmed Tours & Travels (London)
Al-Hijaz (Tours & Travels) Ltd (London)
Al Israa (London)
Kalimah Tours (London)
Al Hidaayah (Birmingham)
Hasan Hajj Tours (London)
Al Hajj Travel (London)
Haji Tours (Manchester)
Madani Hajj Tours (London)
Usmania Hajj Tours (Manchester)
Digital Activity Of The Year
Halal  Hangouts (London)
Papillonkia  (London)
iSAY
Eat With Farah
Cook With Ania
Amaliah
Just Drive App
Sanzaa  (Bradford)
BizGees
APEX:E3
Halalbooking.com  (London)
Outstanding Achievement of the Year
British Hajj delegation (London)
Ramadhan Health Awareness Campaign (London)
Muzlamic (London)
Mujtaba Hasnain Nadir  (Northern Care Alliance)
Hamza Choudhary  (Leciester City FC)
Waqar Azmi (Waterhouse Consulting Group)
Farah Roslan (The University Hospitals of Derby and Burton NHS Trust)
Sara Khan (Commission for Countering Extremism  Person)
Jan Trust (London)
Mohammed Haroon (Greater Manchester Football Club)
Religious Education Provider
Al Iman Institute (Slough)
Tauheedul Islam Girls' High School (Blackburn)
Jamiatul Ilm Wal Huda (Blackburn)
Jamea Al Kauthar (Lancaster)
Leicester Islamic Academy (Leicester)
Bolton Muslim Girls' School (Bolton)
Madani Schools Federation (Leicester)
Manchester Islamic Education Trust (Manchester)
Al Jamiatul Islamiyah (Bolton)
Rising Star of the Year
Joseph Hayat (ITV)
Najwa Jawahar (WSP)
Mariah Idrissi (Insanity Group)
Sabeela Malik (HMRC)
Ahsan Khan  (Leeds Building Society)
Resham Kotecha (UK Anti-Doping)
Hira Wajid (EY)
Sam Khan (Total Gas & Power)
Rija Javed (Market Invoive)
Sidra Khan (Pearson)
Community Group of the Year
Shazad Yaseen Foundation (Slough)
The New Crescent Society
Inclusive Mosque Initiative (London)
Purple Patch (Blackburn)
Coppice FC (Coppice)
Saliheen Scouts (Blackburn)
Naaz Volleyball Cub (Blackburn)
FC Bolton (Bolton)
The Better Community Business Network (London)
Muslim Teachers' Association (London)
Rising Star In Law
Javeria Ijaz (Duncan Lewis Solicitors)
Mariam Khan (Will and Probate Services)
Sellina Kauser  (Buckles Law)
Sultana Tafadar (No5 Chambers)
Vic Younis (Wall James Chappell Solicitor)
Noreen Khan (Kaiser Solicitors)
Ismaeel Waseem (LawOn)
Zahra Rasool (Deloitte)
Arfat Khan (Oakmount Law Solicitors)
Azhar Hussain (LPS Solicitors)
Corporate Leader of The Year
Riaz Shah (EY)
Nadeem Baig (Dyson)
Nazreen Visram  (Barclays)
Habib Motani (Clifford Chance)
Usman Basharat (Lloyds Banking Group)
Imran Shah (UBL Bank)
Tariq Yusuf (UBS)
Asma Ali (RBS)
Mohammad Shoaib Memon (Europe Arab Bank)
Irfan Khan (SAP)
Community Pioneers of The Year
COUNCIL OF BRITISH HAJJIS (Bolton)
INSAAN (Reading)
Muslim Women's Council
Muslim Women in Sport
British Islamic Medical Association
Nisa Nashim
Sarwat Jabeen  (MS Society)
The City Circle
Suhaiymah Manzoor-Khan (The Brown Hijabi)
Khidmat Centre (Bradford)
International Muslim of the Year
Dr. Bashayer AlMajed (Kuwait University)
Asiya Islam (University of Cambridge)
Ladeeda Farzana and Ayesha Renna (Jamia Millia Islamia University)
Drakshan Khan (Purple Impression)
Huda Kattan (Huda Beauty)
Farah Siddiqui (Faithforce)
Halima Aden (IMG Models)
Namira Islam (MuslimARC)
Samra Zafar  (Author)
Ahsan Khan (Indian American Muslim Community)
Mosque of the Year
Green Lane Masjid and Community Centre (Birmingham)
Khizra Mosque & Community Centre Manchester (Manchester)
Canterbury Mosque (Canterbury)
East London Mosque (London)
Abu Bakr Mosque & Community Centre (Middlesbrough)
Belfast Islamic Centre (Belfast)
Central Oxford Mosque (Oxford)
Wirral Deen Centre (Birkenhead)
Diversity Award of the Year
Stratford Circus Arts Centre
England & Wales Cricket Board
Astra Zeneca
West Midlands Police
Manchester Metropolitan University
Royal Mail
Royal Air Force
Lloyds Banking Group
Sainsbury's
Lancashire Constabulary