Nepal to count LGBTQ people for the first time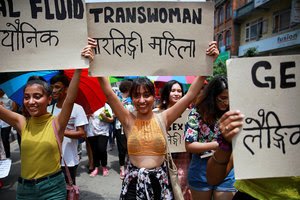 London — Nepal will count LGBTQ people for the first time in its next census, a move that campaigners on Monday said could help sexual minorities gain better access to education and health-care services, Reuter reported .
The Himalayan nation has become increasingly progressive regarding LGBTQ rights.
In 2007, the Supreme Court ordered the government to end discrimination against LGBTQ people and put in place measures to guarantee their equal rights as citizens.
Along with Nepal, Pakistan, India, and Bangladesh also legally recognize transgender people, which often include intersex people and eunuchs, as a third gender. Nepal and India have conducted national surveys with the third gender option.
Nepal's census – scheduled for June 2021 – could help end stigma and discrimination that LGBTQ people face in accessing support and welfare programs, said Dhundi Raj Lamichhane, an official at the Central Bureau of Statistics, the Monitor writes.