Belfast Nepalese Community on the rise- Marching together with the slogan ''HEALTHY TOGETHER''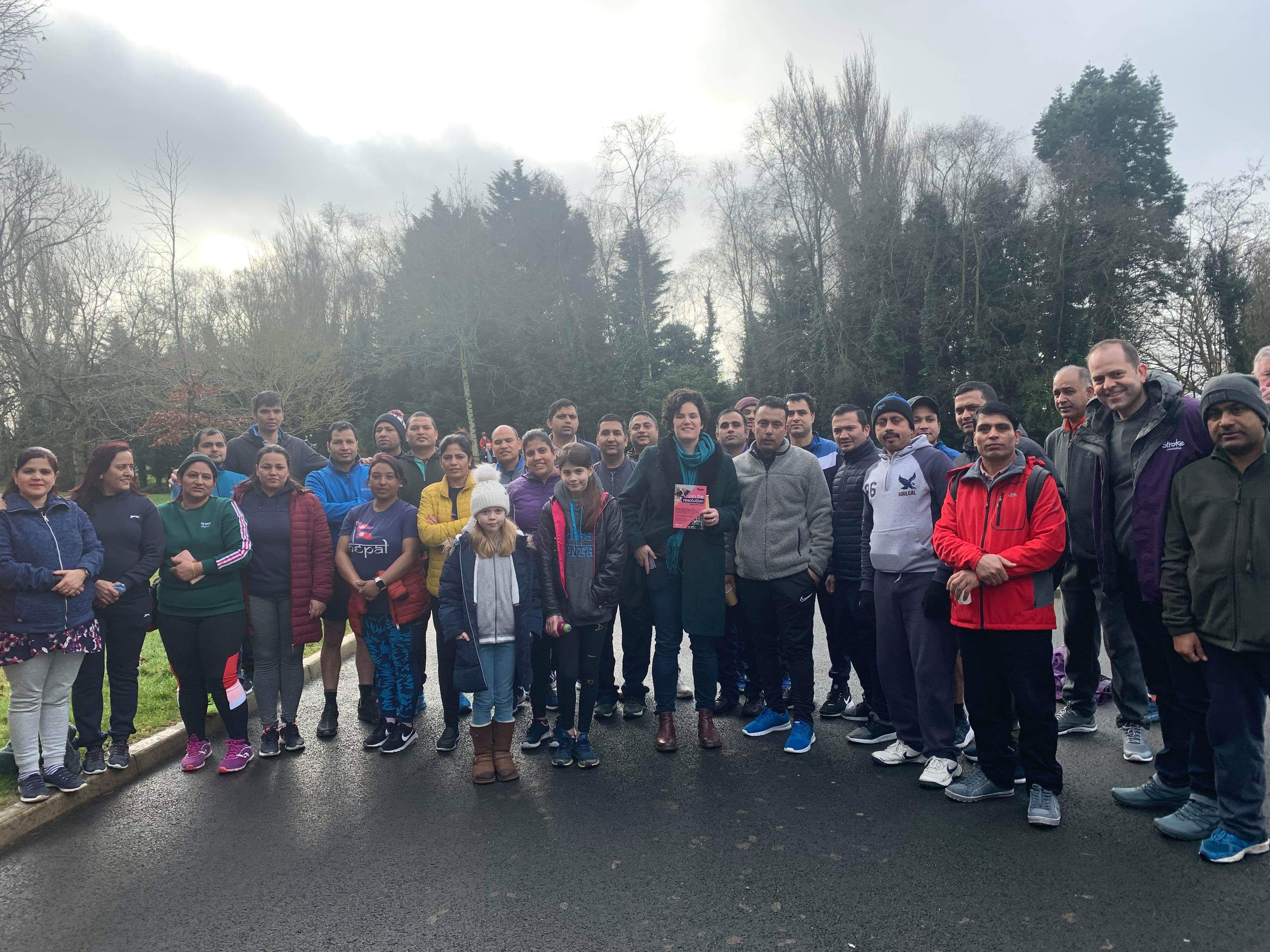 London — Located in the northeast of the island of Ireland, Northern Ireland (NI) has a small Nepalese population around 250-300 people. Majority of them reside in Belfast area and are in hospitality industry business. Professional such as doctors, accountants, solicitors, journalists etc. constitute only a small number of Nepalese population in NI. Puran Agrawal, a first BBC Nepali news reader, residing in NI is one of them.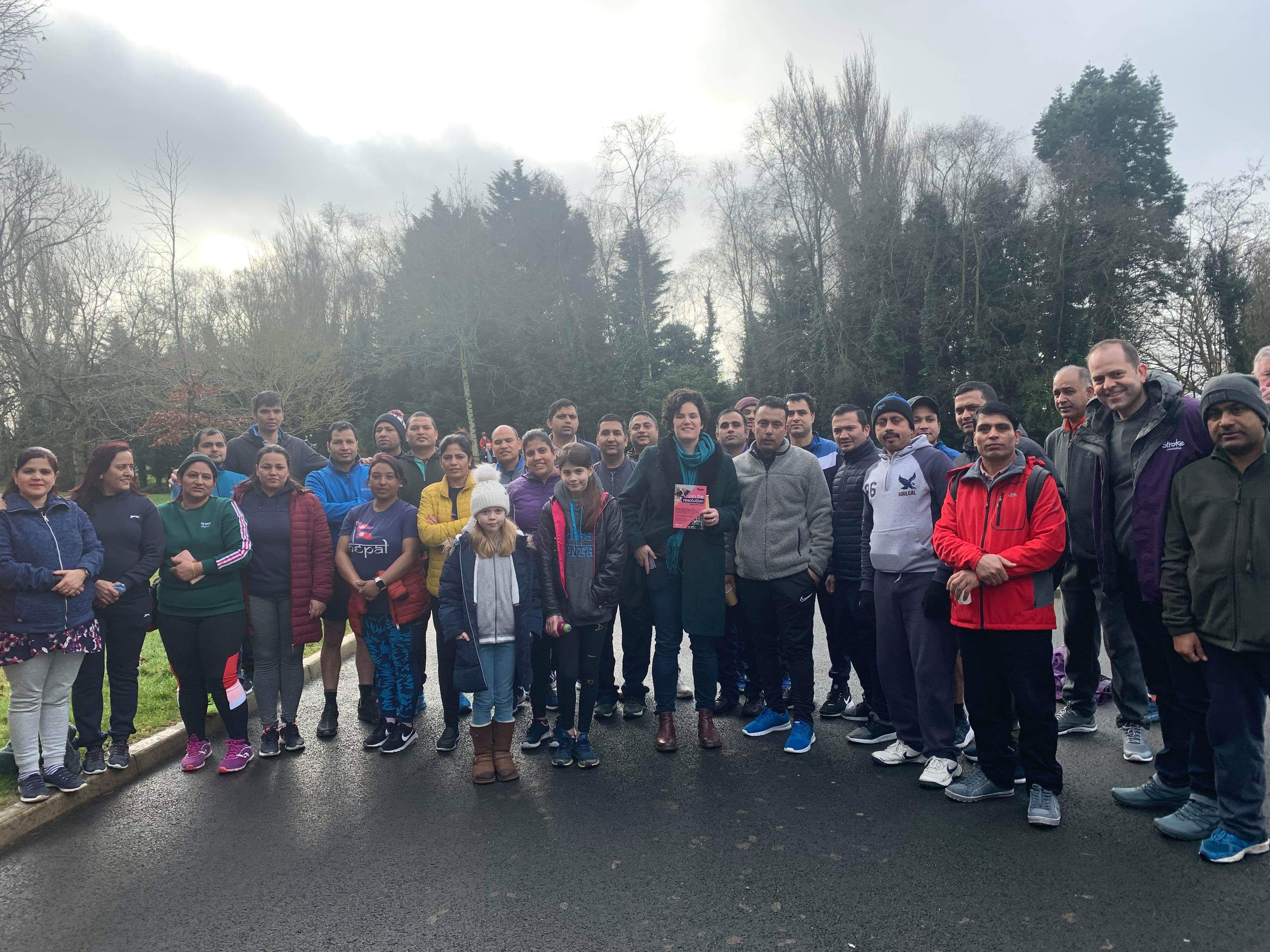 The Nepalese community in Belfast has set up a walking group a year ago to encourage people in the local community to walk with the group as part of a regular and enjoyable walking programme. The group gathers every Sunday at the park for a group walk.
The Nepalese community health walk co-coordinator, Raju Kandel and Nepalese community ex-president Laxman Chimariya have played a key role to encourage people to lead a more active lifestyle and promote health and well-being within the community.
Fifty people from the NI Nepalese community alone are taking part on a 5k Stroke Resolution running challenge for a charity called Stroke Association on 23rd of February. The group have been training on a regular basis in the local park. Claire Hanna, member of parliament in house of commons representing Belfast South was on the training ground to praise/inspire the community for their inspiring work.
Narayan Kuwar (NRNA NI president ) along with his team has been playing a key role to help promote the Nepalese government campaign 'visit Nepal 2020'. Narayan believes the charity run event will be a massive opportunity for NI Nepalese community to support the government's plan of Visit Nepal Year 2020. He further says runners along with volunteers from the community will be wearing T- shirt with visit Nepal 2020 logo on 23rd February.
Bikash Chudal, an international finance consultant, has suggested the visit Nepal 2020 campaign would play a significant role in conveying that Nepal had more to offer than just Sagarmatha, Pokhara, Chitwan and Lumbini. He has urged all Nepalese — those residing in the country and abroad — to be a part of the campaign and make it successful as Nepali culture equates 'guest to god (Atithi Devo Bhava)'.
Naryan Kandel (NRNA vice president) who is a solicitor by profession has insisted that NI Nepalese community should continue to promote and support active healthy lifestyle. "Even a small action can make a big difference and so let's walk together to live a healthy life. Let's march together with the slogan ''HEALTHY TOGETHER', says Naryan.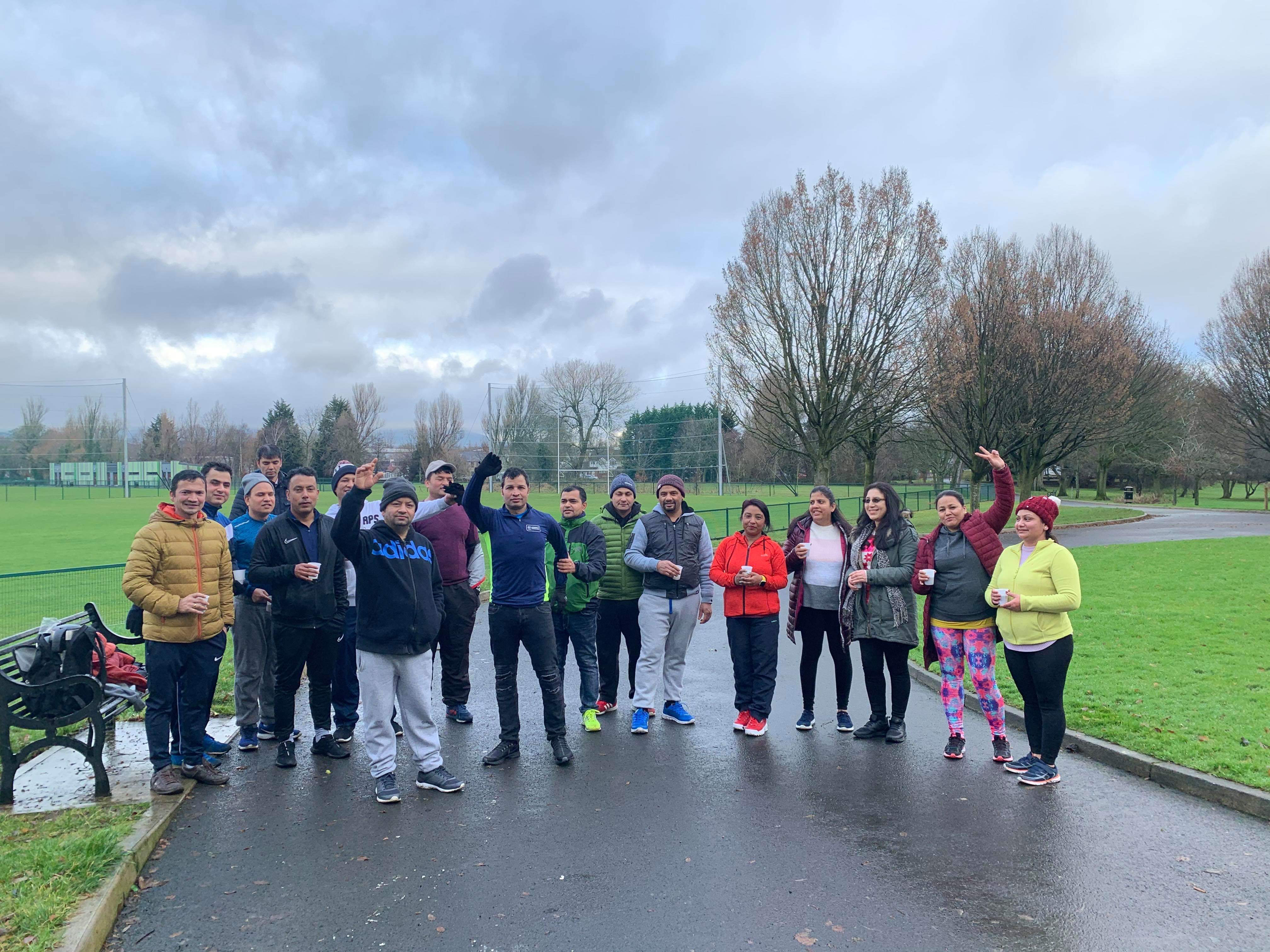 Subhas Bhandari who is a chartered account and tax advisor by profession considers the resolution run is an opportunity for people to contribute to the good cause whilst having fun and getting fit. He has opined "We would like to be part of the greater integrated society ( not just our own community) and play our role ( as a member of greater community) to contribute as much as we can to the society to make it a better place. Subhas added "it's Our Community. Let's bring our community together, work and build it together to make it better."
Nepalese Community Northern Ireland (NCNI) President Bal Bahadur Thapa and all the NCNI members deserve great appreciation for all their support .