Only Nepalese allowed to work as security guards in Malaysia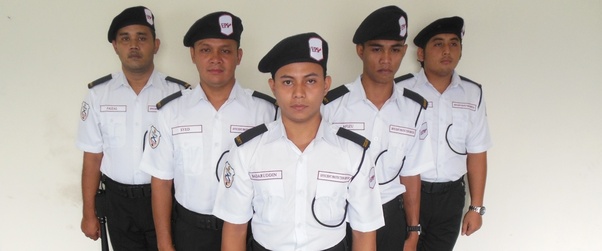 KUALA LUMPUR: Malaysia only allows Nepalese to be hired as security guards for now.
The Home Ministry in a statement  said the Nepalese could work with security companies that were registered with the ministry, new Strait Times writes.
"The ministry, however, encourages security companies to give priority to hiring locals. To date, 120,767 local security guards or more than 80 per cent currently in service, have been trained to ensure they meet the criteria and requirements set by the ministry," it said.
The ministry said this in response to news reports on bringing in up to 150,000 Pakistanis to be employed as security guards in Malaysia.
In the efforts to empower the local security guards, it said, the ministry worked with the police and the Malaysia Security Industry Association to collaboratively implement training modules including Certified Security Guard and Certified Bodyguard programmes since 2014.
"These are done to boost the image and service quality of private security services in the country," the ministry said.
Pakistan's High Commissioner to Malaysia Amna Baloch was reported saying last Sunday that Malaysia was negotiating with Pakistan to hire security guards after it had stopped hiring low-skilled workers from other countries.
In a report carried by Pakistan's 'The Nation', she said initial negotiations between Malaysia and Pakistan had taken place at the highest level, while modalities to formalise the hiring process were being worked out.
Malaysian Trades Union Congress (MTUC) secretary-general J. Solomon had expressed his reservation over the matter, describing it as "worrying".
If true, Solomon feared it would directly worsen the issues surrounding the increasing number of foreign immigrants with low paying salaries in Malaysia.
The secretary-general added an influx of Pakistanis especially for sensitive jobs such as security guards was also worrisome to ordinary Malaysians, which could pose serious questions on the need to increasingly farm out such jobs to low skilled foreigners, many with no prior relevant experience.