Differences in the record of government and watchdog hints child trafficking In Nepal has not stopped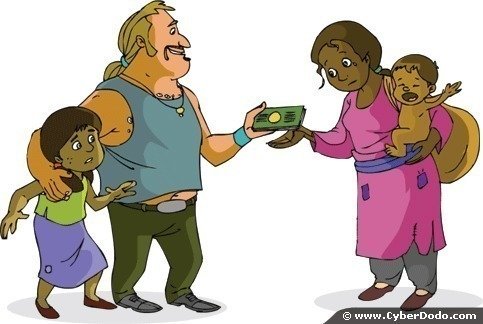 CIJ, Kathmandu — A major discrepancy between Nepal government and foreign records of the number of Nepali children adopted in North America and Europe has exposed a trafficking ring that involves various child welfare agencies in Kathmandu, a report from Centre for Investigative Journalism reveals. 
The Ministry of Women, Children and Senior Citizens has records of only 64 children from Nepal sent for adoption to ten western countries from 2010 to 2019. However, a list submitted to the Hague Conference on Private International Law (HCCH) by the US Department of State and the nine other countries reveals that 242 Nepali children were taken for adoption in those nine years.
A record at the State Department and the HCCH webpage show that 242 Nepali children have been taken to different countries as 'adopted children' in the recent nine years.
Shockingly, when Nepal's record shows only 64, there are 178 more children have reached to those countries. It deserves investigation as it's supposed to be a Herculean task to take anyone as an adopted child from Nepal.
The 'Terms and Conditions and Process" required for approving Adoption of a Nepali Child by an Alien-2008' restricts the adoption of children by choice. Similarly, an alien willing to adopt a Nepali child should apply through a registered international agency or their embassy in Nepal. Provided they do not have their embassy in Nepal, they can apply through their diplomatic mission to look after Nepal filling designated forms offering details about the age, gender and other particulars of the prospective child to be adopted.
Based on the details in the application, a joint secretary-led 'Family Matching Committee' is assigned to find the prospective child. Clause 14 of the Terms and Conditions and Process required for granting approval for adoption of Nepali Child by an alien has the provisions related to the family matching committee. According to the Clause 14 (3) the Family Matching Committee, an alien can select based on first come first priority as per the details set out in the application pursuant to Section 8 and the details mentioned by the first family (applicant) and the child first registered in the Family Matching Committee.
HCCH's webpage, however, shows scores of children have reached to foreign land skipping the legal process.
According to the Ministry Nepal government has permitted 18 countries to adopt children and take together with foreign nationals. However, HCCH has a record of only 9 countries and details from US Department of State were analyzed independently. Hence, this comparative study is confined in only 10 countries.
See the full report : https://cijnepal.org.np/an-unknown-nexus-of-nepali-child-trafficking/