NBC UK to organise a charity event on 22nd of March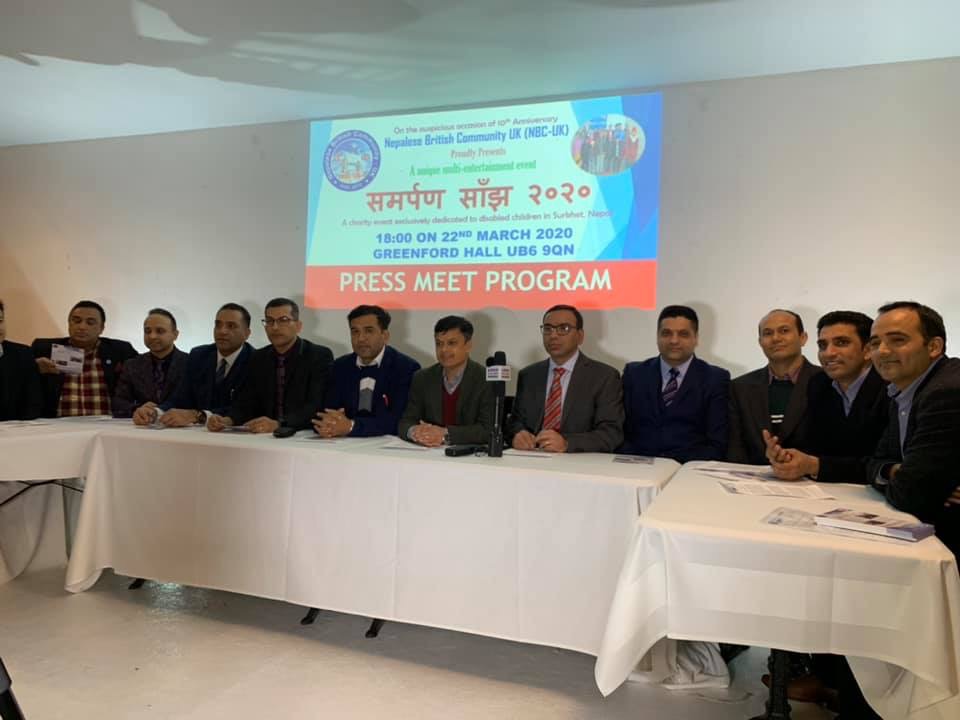 London– One of the dynamic Nepali community organisations in  Britain,  Nepalese British Community (NBC) UK, is going to celebrate its 10th anniversary by organising a charity event.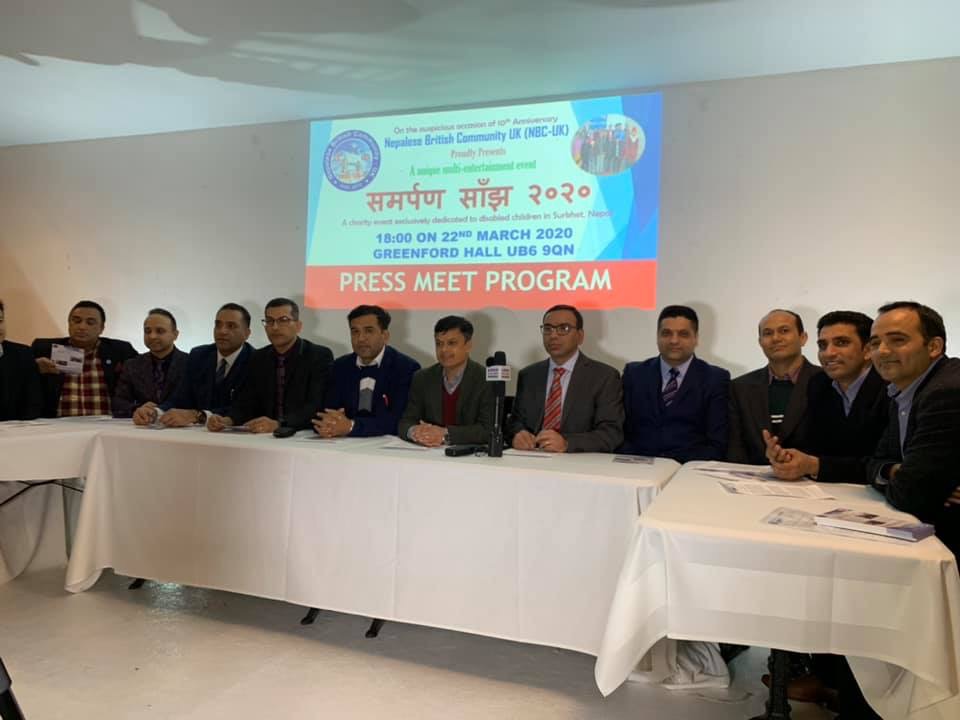 The Tin year event will be held on Sunday, 22nd of March, 2020 at Greenford Town Hall,  the organisers said.
Entitled as "Samarpan Saajh," the program is designed to raise funds to support disabled students of Bageshwori Secondary School, Surkhet, Nepal, Meelan Ghimire, president of the NBC UK, said at a press meet.
23 disabled students are studying under the leaked roof in a dilapidated building without doors and window.  "We aim to support construction of class rooms and provide some funds for their study and care. We urge the local community in the UK to support this nobel cause and help the needy children," said Mr Ghimire.
The Charity evening will consists of dance, cultural show, comedy, a play directed by Sanam Kumar Bairag  and a complete pack of entertainment will be offered to the audience, said  Churamani Regmi, General Secretary of the NBC UK.
The organisation has been actively involved in promoting Nepali culture and art in the UK by organising Nepai language classes and other social and cultural events.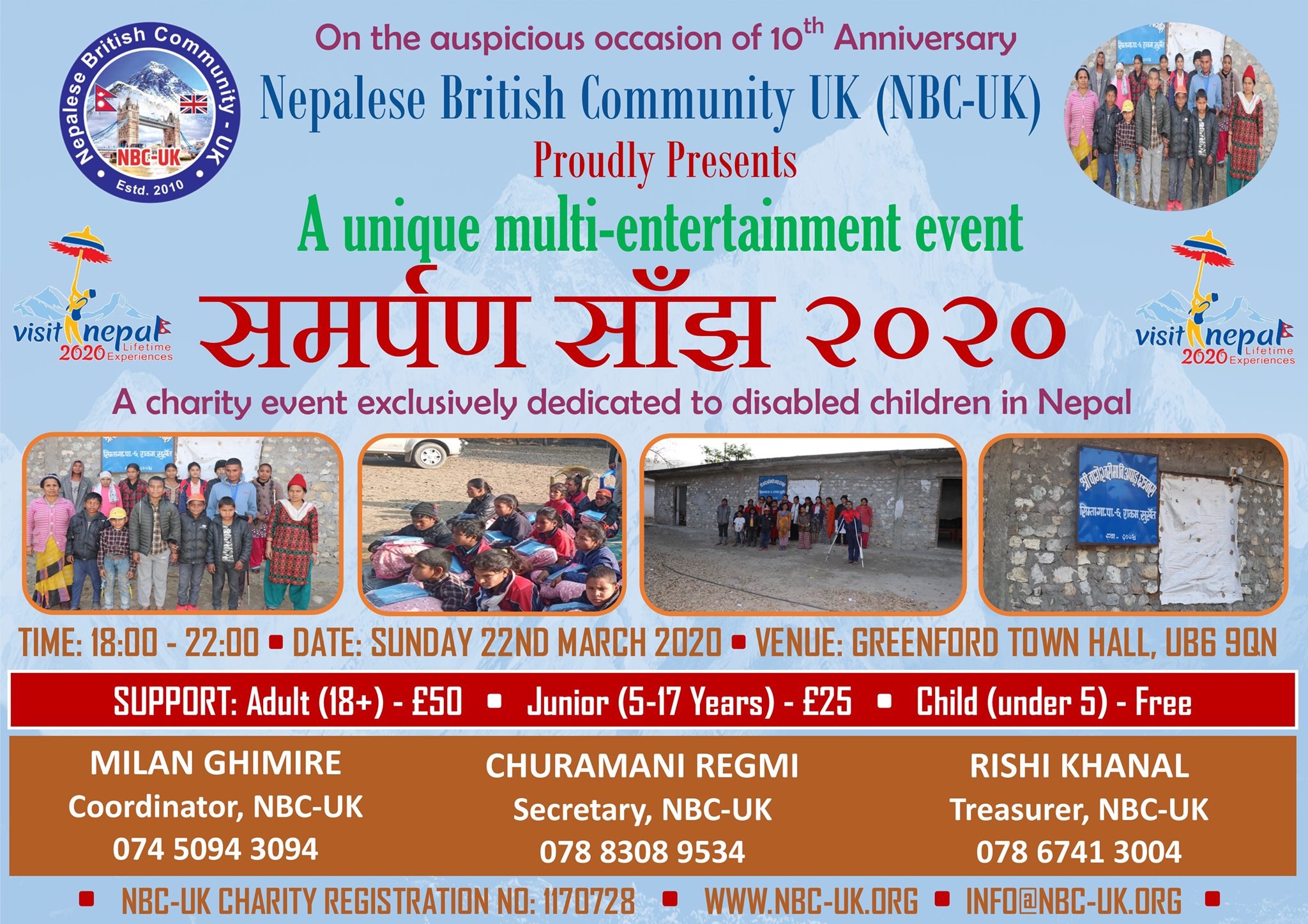 Founder President Kamal Poudel, Treasurer Rishi Khanal, office bearers of the NBC UK Samir Pyakurel, Raj Ojha  and Basanta Nepal answered to queries by journalists during the press meet.