US President Trump on his first official trip to India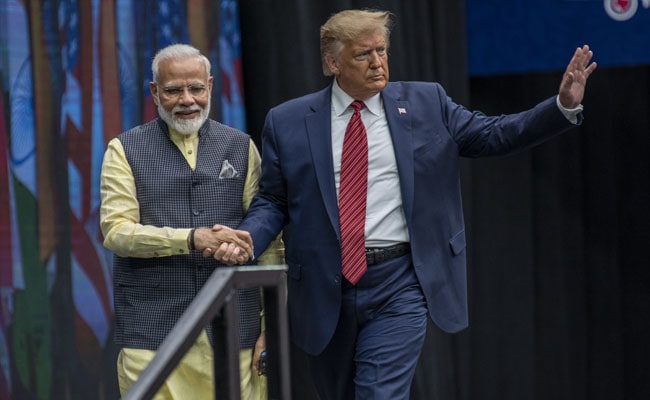 NEW DELHI: US President Donald Trump arrived in Ahmedabad on Monday for the first leg of his two-day trip to India. US President Donald Trump and Melania Trump were received by Prime Minister Narendra Modi at the Sardar Vallabhbhai Patel International Airport.
Tens of thousands are expected to line the streets to greet him in Ahmedabad city, in Prime Minister Narendra Modi's home state Gujarat, BBC writes.
Mr Trump will inaugurate the world's largest cricket stadium there in the presence of over 100,000 people, a spectacle expected to cost more than $13m (£10m).
The visit comes as India's economy is under strain and unemployment is high.