Nepalese expressed solidarity with China in fight against the COVID-19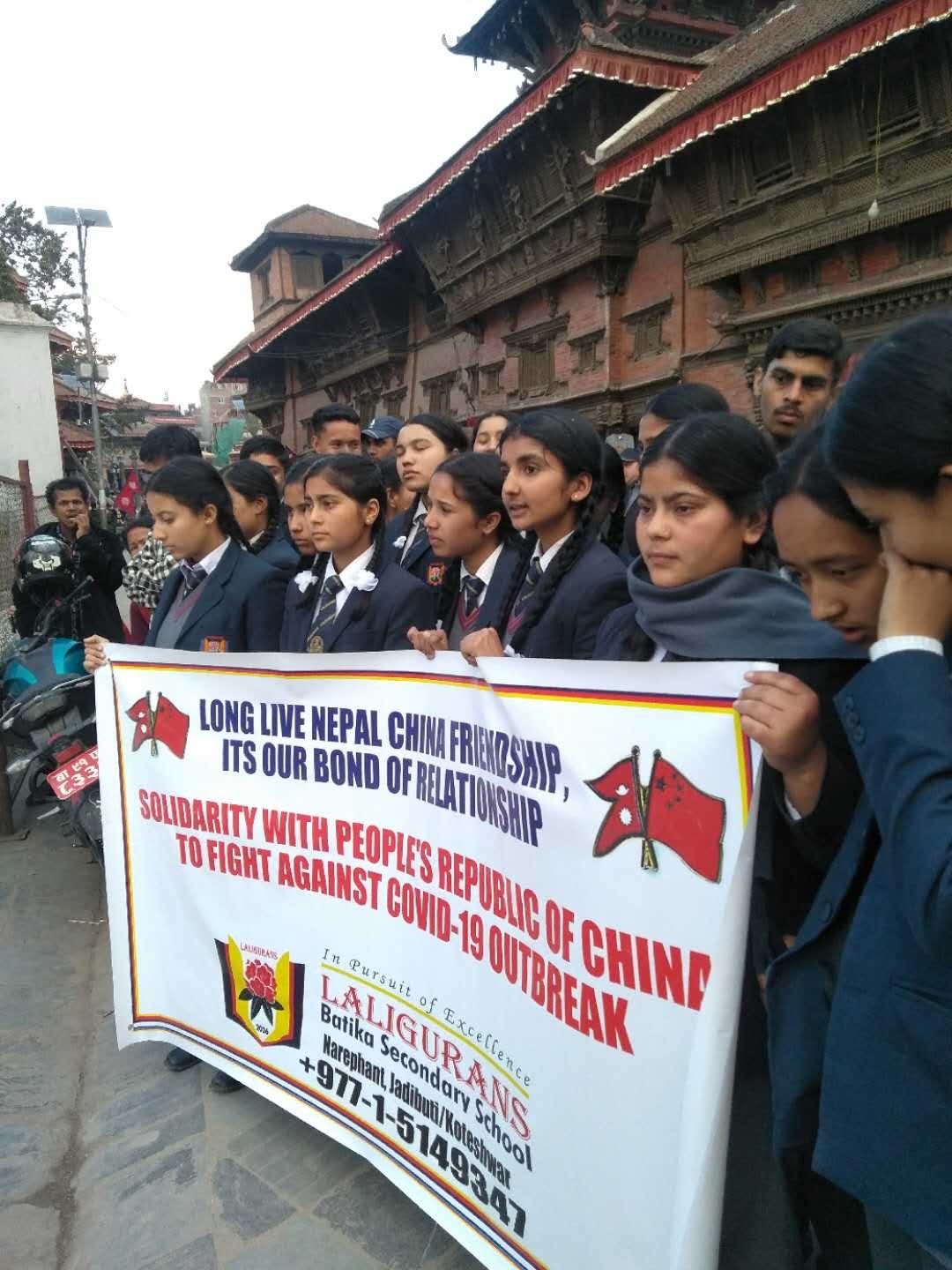 KATHMANDU, Xinhua — A few hundreds of Nepali people from different walks of life including school students on Sunday expressed solidarity with China in its fight against the COVID-19 outbreak.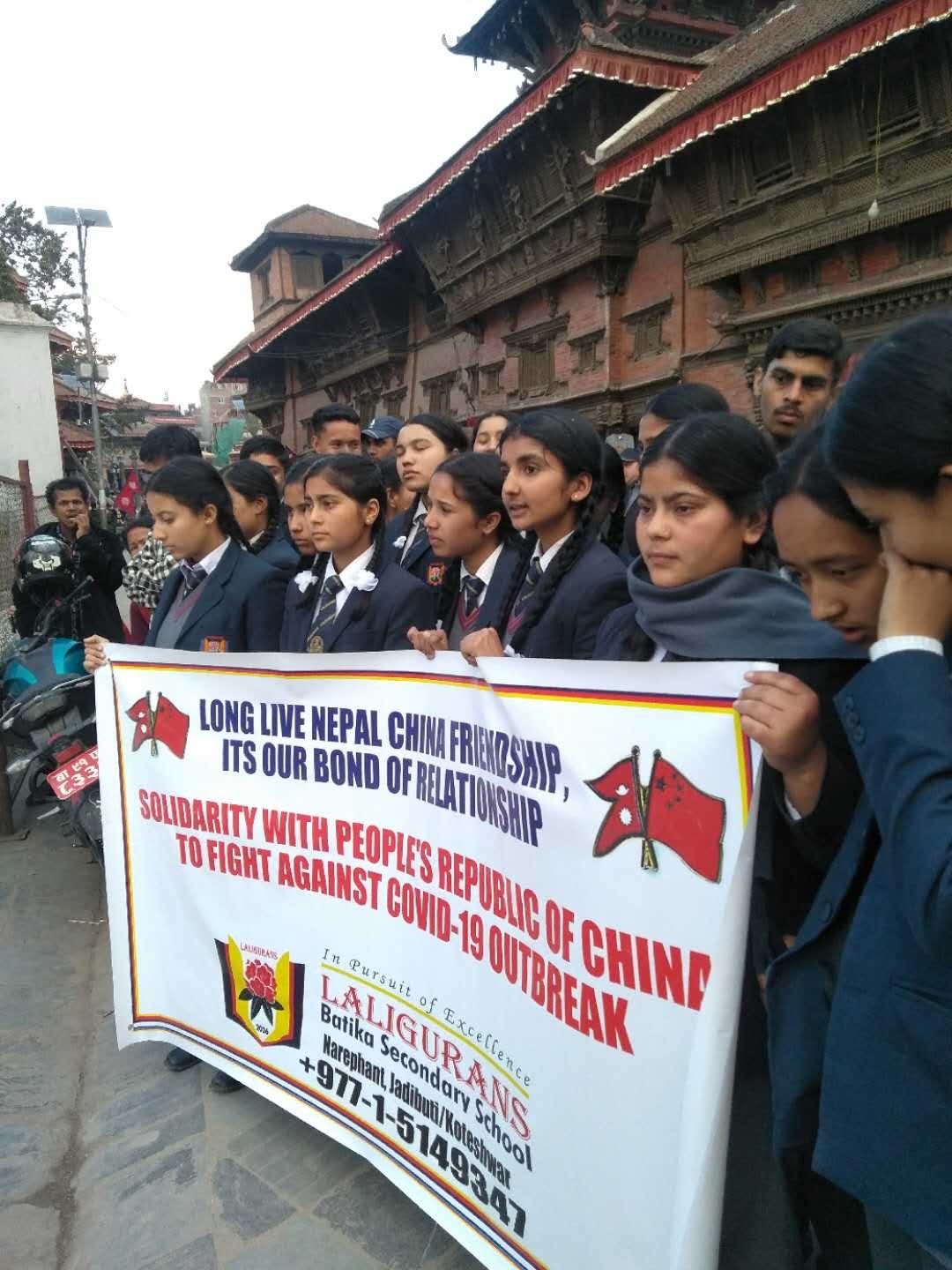 A special public event was organized here at the Basantapur Durbar Square, an UNESCO World Heritage Site, to express love, support and best wishes to the Chinese people to contain the epidemic.
The event jointly organized by the Nepal-China Friendship Society and the Foundation for Transhimalayan Research and Studies collected the signatures and best wishes from the public and lighted candles in the form of text "Pray for China" as solidarity.
Addressing the ceremony, former Minister for Culture, Tourism and Civil Aviation and Head of Foundation for Transhimalayan Research and Studies Ananda Prasad Pokharel said that the novel coronoavirus is not just the problem of China, but of the entire world.
"China is not alone in this struggle. As a close friend and neighbor, we are with China at this difficult hour. Through this program, the Nepali people are sending their love and wishes to China to fight the outbreak," Pokharel told Xinhua on the spot.
Recalling the assistance provided by China to Nepal in the difficult times like during the devastating earthquake of 2015, Pokharel expressed confidence that the Chinese government will soon win this battle.
Prabin Khatiwada, a former engineering student at Wuhan, was among the participants who said "I feel sad to learn about Wuhan, from where I received my Masters degree last year. I am here to express solidarity with China and the Chinese people."
"Long Live the Nepal-China Friendship, its our bond of relationship," a banner with the slogan was carried by some two dozen students from Laligurans Batika Secondary School, who shared that they were attending the event to send encouragement to the Chinese people.
"Blessings from Norway to China," a female Norwegian tourist wrote in the signature spot.