US-Taliban sign a 'historic deal' in Doha, Prospect of Peace still uncertain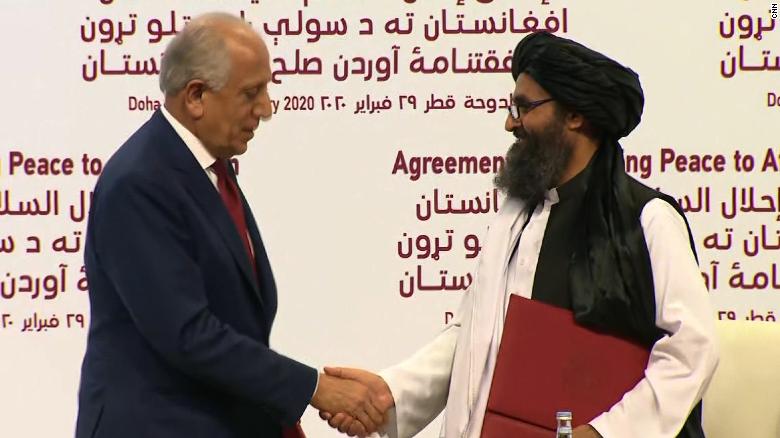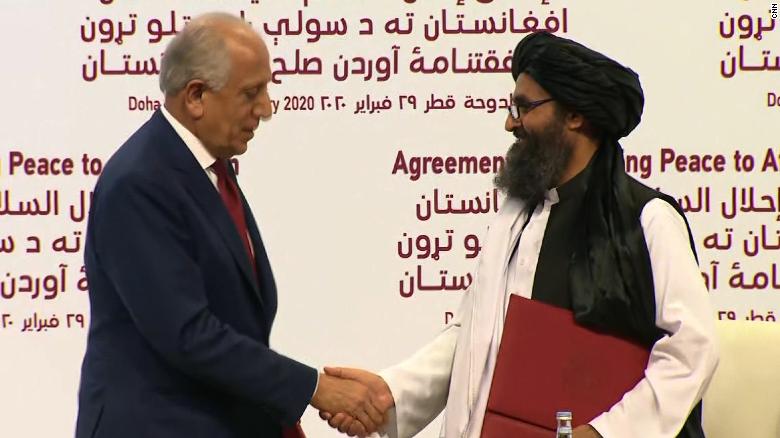 London—In what has been described as a 'historic deal,' the United States government and Taliban representatives have signed on a 'peace deal' in Doha.
The deal, that aims to end the 18-year-long war in Afghanistan, aims to pave way for withdrawal of US and other foreign forces from Afghanistan—one of the key demands of Afghanistan.
"This is a hopeful moment, but it is only the beginning. The road ahead will not be easy. Achieving lasting peace in Afghanistan will require patience and compromise among all parties," Reuters news agency quoted US Defense Secretary, Mark Esper, as saying.
Secretary Esper and Afghan President Ashraf Ghani announced a joint declaration in Kabul.
"We hope the U.S.-Taliban peace will lead to a permanent ceasefire…The nation is looking forward to a full ceasefire," President Ghani told reporters.
Pakistan Prime Minister, Imran Khan, has also welcomed the deal.
"We welcome the Doha Accord signed between US & the Taliban. This is the start of a peace & reconciliation process to end decades of war & suffering of the Afghan people. I have always maintained that a political solution, no matter how complex, is the only meaningful path to peace," said Mr. Khan in a tweet.
The war, which has killed tens of thousands of people, began when the United States launched attacks on Afghanistan just weeks after the Sept. 11, 2001, attacks on the US by the al Qaeda. The US accused Taliban of harbouring al Qaeda and its leader Osama bin Laden.
Taliban were removed from office by a US-supported anti-Taliban force in November 2001. The group, however, has been fighting a guerrilla war against the US-backed Afghan government and still exercises control in significant territories of the country.
Prospects for peace remain uncertain given the next step is reaching agreement with the Afghan government.
US to reduce its forces
Within the first 135 days of the deal the US will reduce its forces in Afghanistan to 8,600, with allies also drawing down their forces proportionately, the BBC News reported.
The deal also provides for a prisoner swap. Some 5,000 Taliban prisoners and 1,000 Afghan security force prisoners would be exchanged by 10 March, when talks between the Taliban and the Afghan government are due to start.
The US will also lift sanctions against the Taliban and work with the UN to lift its separate sanctions against the group.
A full withdrawal of all U.S. and coalition forces would occur within 14 months of the deal getting signed, if the Taliban hold up their end of the deal, the joint statement said.
"It's a significant step forward, despite deep uncertainty and scepticism over where it will lead. When the only alternative is unending war, many Afghans seem ready to take this risk for peace," BBC's Chief International Correspondent Lyse Doucet said.