Nepal PM Oli To Be Admitted To Hospital For Kidney Transplant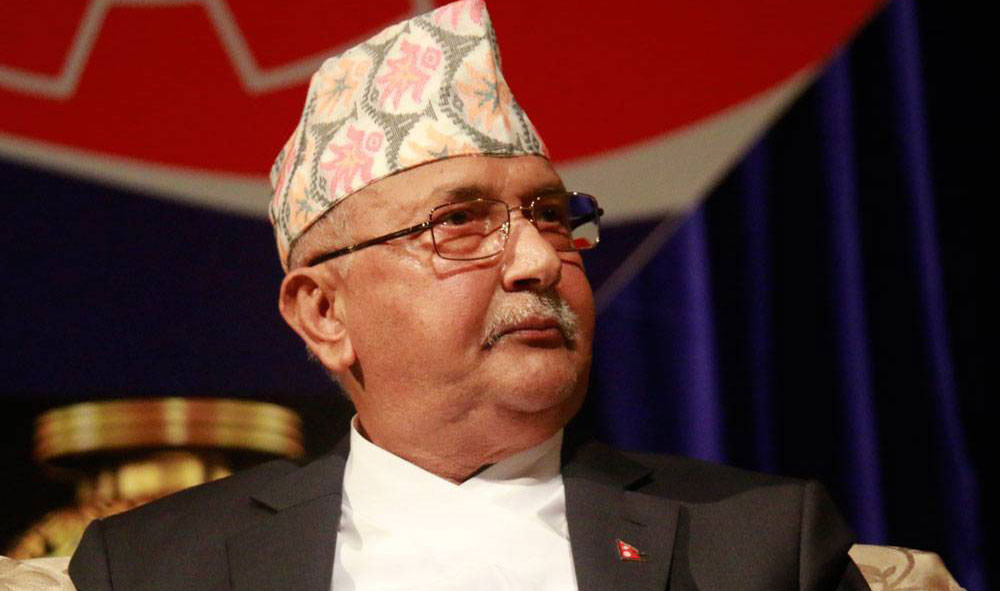 RSS, Kathmandu:  Prime Minister KP Sharma Oli has been scheduled to be hospitalised tomorrow, Monday, to undergo a kidney transplant.
PM Oli informed this in a party secretariat meeting that took place at the PM's official residence, Baluwatar, party Spokesperson Narayankaji Shrestha said after the meeting.
The PM briefed the meeting about the plan for his kidney transplantation at the Maharajgunj-based Manmohan Cardiothoracic Vascular and Transplant Center coming Wednesday.
In response to a query on nomination of the National Assembly (NA) member, he said, "The matter has already been decided and there is no need to speak further on it."