PM Oli's Kidney Transplant Completes Successfully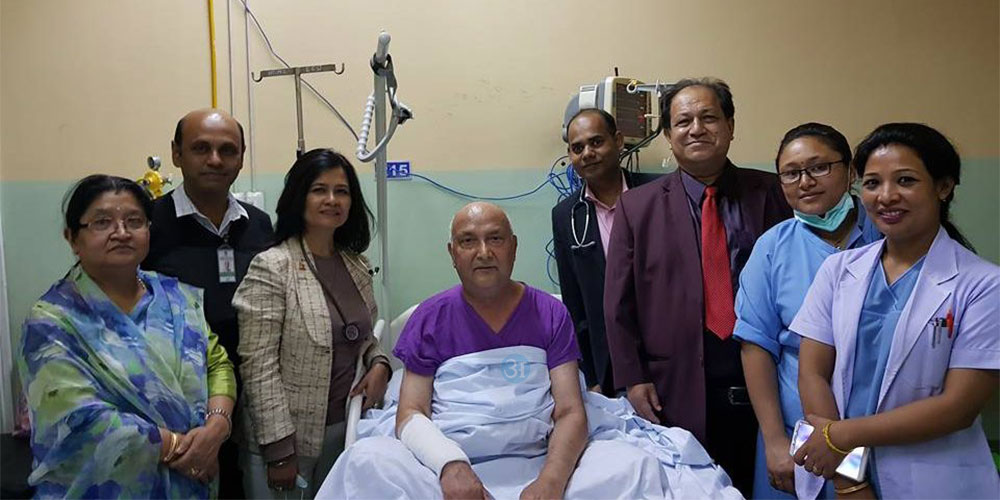 Kathmandu— After a successful renal transplant surgery, Prime Minister KP Sharma Oli's health condition is stable, informed TU Teaching Hospital (TUTH) by issuing a press release on Wednesday, The National daily Rising Nepal writes.
The hospital informed that all the transplantation indicators were in good condition and PM Oli would now be shifted to organ transplant treatment unit.
The health condition of donor Samikshya Sangroula, PM Oli's niece, is also normal, read the release.
A medical team of urologist Dr. Prem Raj Gyawali, Prof. Dr. Ananta Kumar and Prof Dr. Uttam Kumar Sharma had conducted the renal transplantation.
Prof. Dr. Dibya Singh Shah, Dr. Mahesh Sigdel, Dr. Mukunda Kafle and Dr. Rabin Nepali were also in the kidney transplantation team.
Anesthesia and critical care of PM Oli was carried out by Dr. Anil Shrestha and Prof. Dr. Subash Acharya.
PM Oli's surgery had completed today at 3:30 PM.