Dr Sharma and Dr Heneise appointed Co-Editors of Himalaya journal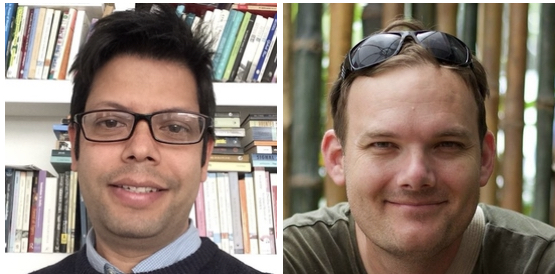 London– The Association for Nepal and Himalayan Studies (ANHS) has appointed Dr. Jeevan Sharma and Dr. Michael Heneise as  Co-Editors of Himalaya journal.
"The ANHS is thrilled that Drs. Sharma and Heneise bring such experience and vision to the Association's flagship journal, and looks forward to their tenure as Co-Editors, set to begin in the fall of 2020," said a statement issued by the Association.
Dr. Sharma is a Senior Lecturer in South Asia and International Development at the School of Social and Political Sciences at the University of Edinburgh. He is as an executive committee member of the Britain Nepal Academic Council and the British Association of South Asian Studies. He is also sub-editor of South Asia: Journal of South Asian Studies.
Dr. Heneise is Associate Professor in the Department of Archaeology, History, Religious Studies and Theology at UiT – The Arctic University of Norway, and Director of the Kohima Institute, where he coordinates research teams working in health, ecology, and indigenous knowledge in the Eastern Himalayas. Inspired by Open Access publishing while a doctoral student at Edinburgh University, he founded The South Asianist (journal and blog) published by the Centre for South Asian Studies, and co-founded The Highlander: Journal of Highland Asia. He has focused his editing and publishing efforts on developing student editorial teams, and on expanding networks and collaborations, most notably with the French National Centre for Scientific Research (CNRS), Kyoto University, Jawaharlal Nehru University, and the British Association of South Asian Studies.
Under their editorship, Drs. Sharma and Heneise will invite explorations of contemporary and historical challenges facing the Himalayan region, spanning migration, borders and citizenship, populist politics, gender studies, urbanization, transnational networks, citizen protests, climate change, medical pluralism, ethno-linguistics, among other topics, the statement said.
"They are deeply committed to ensuring that the journal's readership, contributors, and the editorial board continues to reflect and embrace the geographic and disciplinary diversity now increasingly constitutive of Himalayan studies," the Association said.