Prince Charles has recovered from coronavirus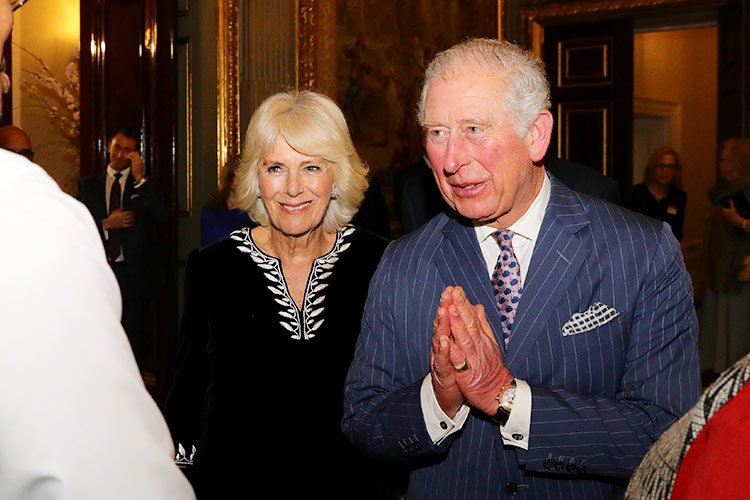 London —  Prince Charles has recovered from coronavirus, and is now out of isolation, according to Clarence House, the Prince of Wales' official residence.
Prince Charles, 71, spent seven days self-isolating in Scotland after testing positive and displaying mild symptoms, BBC has reported.
His wife, the Duchess of Cornwall, 72, was also tested and did not have the virus, but also began self-isolating.
A Palace official said the prince was in good health and was following the government's restrictions.
"Clarence House has confirmed today that, having consulted with his doctor, the Prince of Wales is now out of self-isolation," a spokesman said.
Prince Charles spent his seven days of quarantine at his Birkhall home on the royal Balmoral estate.
A further  180 coronavirus patients have died in the UK taking the death toll to 1,408.
This figure includes another 159 deaths in England, six in Scotland, 14 in Wales, and one in Northern Ireland.
Some oldest persons to win covid19 battle :
A 103-year-old woman has become the oldest person to survive coronavirus.
Zhang Guangfen was admitted to hospital in Wuhan on 1 March and just six days later was released and sent home.
Her incredible recovery has been credited to the fact she had no underlying health conditions, aside from mild chronic bronchitis, her doctor Zeng Yulan is quoted as saying in Chutian Metropolis Daily. 

Similarly , A 100-year-old Chinese man has fully recovered from the coronavirus, making him the oldest known patient to pull through the deadly illness, state media reported.
The centenarian patient, who marked his milestone birthday last month, was discharged Saturday from a hospital in Wuhan, the epicenter of the outbreak, Chinese state news agency Xinhua reported.
He was admitted to Hubei's Maternity and Child Health Care hospital on Feb. 24 with the coronavirus infection, the report said.
The man suffered from underlying health issues such as Alzheimer's disease, hypertension and heart failure, the outlet said.
He was treated using antiviral medication, convalescent plasma therapy and traditional Chinese medicine, according to the report. The elderly man was then cleared along with more than 80 other patients Saturday to leave the hospital.
Another case from U.K. , a World War Two hero aged 98 is believed to be the oldest Briton to survive Covid-19 – after recovering less than a week after being diagnosed.
Great-grandfather Jack Bowden was discharged from hospital just three days after testing positive for the killer coronavirus, which has claimed at least 422 lives in the UK. The former pharmacist – who worked on vital production of Penicillin during the Second Word War – tested positive last Wednesday after taking ill with a water infection.