MP Virendra Sharma discharged from the hospital after Covid-19 treatment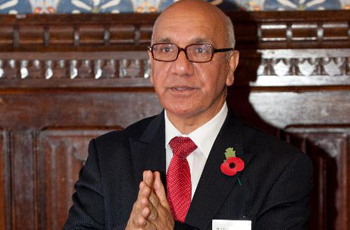 London— British Labour Party leader and veteran MP, Virendra Sharma, has been discharged from the hospital after Covid-19 treatment.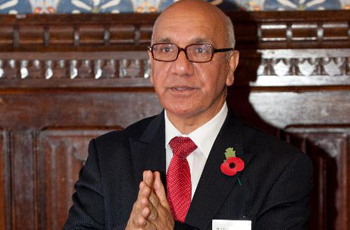 Following mild Coronavirus symptoms last week, MP Sharma was hospitalised at the Hillingdon Hospital.
In a press statement, Mr Sharma said, "I have now been discharged from hospital and I am recovering well at home. At Hillingdon Hospital I tested positive for Coronavirus, and had some trouble breathing, and so was hospitalised for a week. My care was exceptional, and I want to pay an enormous tribute to all the staff at Hillingdon Hospital and across the NHS, working so hard, and doing so much at this time of immense pressure."
"Now I am back home again and self-isolating, and following all the NHS and government advice. I want to urge everyone else to do the same. Stay at home, protect the NHS and save lives. The amazing men and women of the NHS working in almost impossible situations, with too little kit and too little support deserve our help. I am asking everyone of you to do what you can to help them," he said.
Mr Sharma also said that many British citizens as well as their friends and family were stranded abroad, and this was very worrying for everyone involved. "Please rest assured I have been liaising with the Foreign Office on this matter, and my staff continued to work on this while I was in hospital. We have had some positive developments on this, but it is not yet resolved for all. If you are a constituent and still have family members stranded abroad do let me know," he added.
This is an immensely difficult time for everyone, but we need to work together and follow government advice. If you are vulnerable or know of people who are, please make sure they have access to www.ealingtogether.org —  our local service to support those most in need, the MP said.