'Healthy' NHS nurse, 36, dies after contracting COVID-19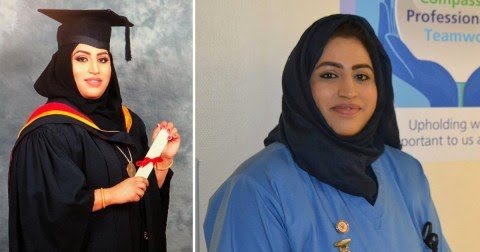 London— A 36-year-old NHS nurse, who was believed to have no underlying health issues, has died after contracting coronavirus.
Areema Nasreen died shortly after midnight in intensive care at Walsall Manor Hospital in the West Midlands, where she had worked for 16 years.
The mother-of-three developed symptoms of coronavirus on March 13, including body aches, a high temperature and then a cough.
She had tested positive for COVID-19 a week later and a doctor at the hospital previously told Sky News her condition "deteriorated very quickly", klfm writes.
In a tribute to her posted on Facebook, her friend Rubi Aktar said: "My beautiful best friend Areema Nasreen has just passed away. My heart is broken. She fought and fought but Allah decided to take her.
"She was the most loveliest, genuine person you could ever meet, she went above and beyond for everyone she met.
"I'm so grateful that I had the honour to call her my best friend, she saw me at my best and my worst and accepted my every flaw. I am so broken that words can't explain.
"I can't believe I will not see your smile again. You made me the nurse that I am today, with your support, motivation and inspiration I am the nurse that I am today and I hope I can do you proud Areema.
"I love you so much and I will never forget you. You had so much to live for, I am sorry you didn't get to see your kids grow up and I'm sorry that you didn't get to complete your career."
According to guardian, the  new figures reveal the age groups of those who have died to date. More than half of the patients (52%) who have died with coronavirus were over 80 years of age. Most of the other deaths (40%) were among patients aged between 60 and 79. A further 7% of deaths occurred in those aged between 40 and 59.