MP Virendra Sharma congratulates Keir and Angela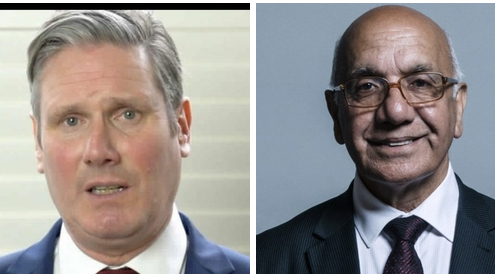 London—Labour Party MP, Virendra Sharma, has congratulated Keir Starmer and Angela Rayner, for being elected as Leader and Deputy Leader of the Labour Party.
Speaking after the result, MP Sharma said, ""Keir and Angela have stood on platforms of uniting the party and holding the government to account. The result today will bring unity to the Labour Party, show the country we are serious party of government in waiting and prepare to win the next General Election.
I am delighted to have worked with both Angela and Keir, to know them, and proud to now call them Leader and Deputy Leader of the Party. They are a winning team, to win the next election and show the weakness of Boris Johnson and his pathetic government. Congratulations to both on their wins, and to all the candidates who put in such hard work. I also want to thank Jeremy Corbyn for his work as Labour leader," he added.
Keir, 57, defeated Lisa Nandy and Rebecca Long-Bailey in a ballot of party members and supporters, to get elected to the Party leader. He will replace Jeremy Corbyn.
The lawyer, who became an MP in 2015, won on the first round of voting, with more than 50% of ballots cast.
After his victory, Sir Keir spoke to PM Boris Johnson and agreed to meet next week to discuss the coronavirus crisis, reports said.