Call to write off debt for poorest countries in the wake of corona crisis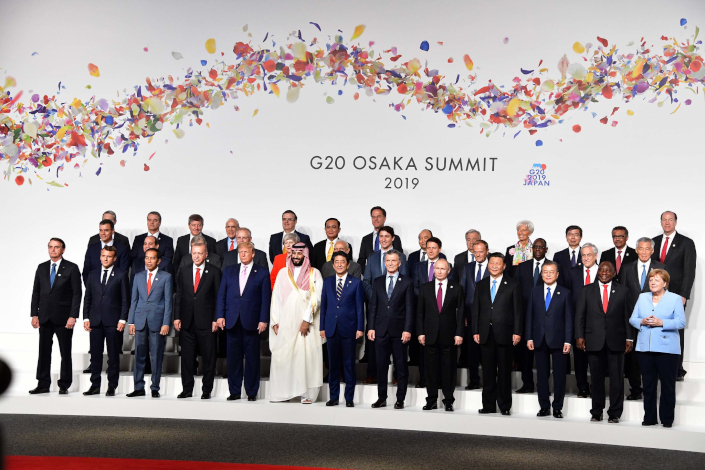 London – On the eve of the meeting of the G20 countries, more than 100 charities and NGOs have urged the IMF and World Bank, G20 governments and private creditors to cancel debt payments for some of the poorest countries in the world in the wake of the coronavirus crisis.
In a statement issued on Tuesday, organisations including the Oxfam and Action Aid International, have urged the immediate cancellation of 69 poor countries' debt payments for the rest of the year, including to private creditors, estimating that it would free up over $25 billion for the countries, or $50 billion if extended through 2021.
The Jubilee Debt Campaign also called for debt cancellations or additional finance to be free of conditions on economic policy such as austerity, and for the G20 to back emergency rules that would prevent poorer countries from being sued by private creditors.
"Developing countries are being hit by an unprecedented economic shock, and at the same time face an urgent health emergency," Sarah-Jayne Clifton, Director of Jubilee Debt Campaign, said.
"This is the fastest way to keep money in countries to use in responding to Covid-19, and to ensure public money is not wasted bailing out the profits of rich private speculators," she added.
Calculations from non-profit network Eurodad show that 69 of the world's poorest countries are due to pay $19.5bn to other governments and multilateral institutions, and $6bn to external private lenders this year.
The International Monetary Fund (IMF) has made $50bn available in emergency financing while the World Bank has approved a $14bn response package to the most vulnerable economies. The IMF wants to target the money at countries with weak health systems to help them respond to the epidemic.
During the coronavirus pandemic, campaigners want debt relief to be applied for all countries in need, and most urgently for the poorest countries. Looking more long-term, they want a process to reduce debts to a sustainable level after the crisis.
Talking to BBC Nepali in Kathmandu, a leading economist and Nepal's former envoy to the US, Dr Shankar Sharma, said Nepal will benefit if its debt is written off as the country is fighting to contain the spread of coronavirus.
"Nepal is going to lose its remittance income as well as income from exports and tourism. In such a situation, it will help reduce current account deficit and maintain foreign currency reserves if the foreign debt is written off," said Dr Sharma.
He said such a debt relief should be extended for few more years for Least Developed Countries like Nepal.