Nepali ambassadors in Europe contribute their salary to the Covid-19 fund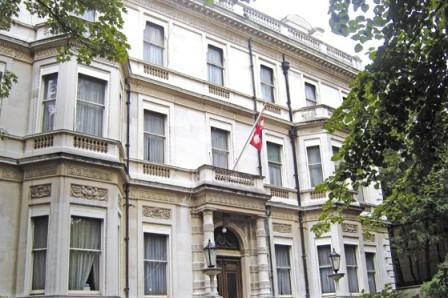 London — Nine ambassadors of Nepal in Europe have decided to contribute a month's salary to the COVID-19 fund.
Ramesh Khanal, ambassador of Nepal to Germany, Yuba Nath Lamsal, ambassador to Denmark, Lok Bahadur Thapa, ambassador to Belgium, Prakash Subedi, ambassador to Austria, Dipak Adhikari, ambassador to France, Mani Bhattarai, ambassador to Switzerland, Dr Durga Bahadur Subedi, ambassador to the United Kingdom, Rishi Ghimire, ambassador to Russia and Dawa Sherpa, ambassador to Spain, have jointly decided to contribute their one month salary to the COVID-19 fund, the state-owned The Rising Nepal daily reported.
"Nepal is passing through an unprecedented crisis and it is our duty to help in whatever way possible," Dr Durga Bahadur Subedi , ambassador of Nepal to the United Kingdom, told South Asia Time. "We took the decision to this effect in a  video conference."
Embassy of Nepal to the U.K. is collaborating with different local organisations to support Covid-19 affected Nepalese including students in the U.K. , Ireland and Malta.
The embassy has formed a committee under the leadership of Deputy Chief of Mission, Sharad Raj Aran, to coordinate support activities to the affected communities.
Nepali embassies in other European countries are also working with Nepali diaspora organisations to help and support affected communities, officials said.