American Nepali guy Arthur Gunn makes 'American Idol's' Top 11, needs votes to advance to Top 7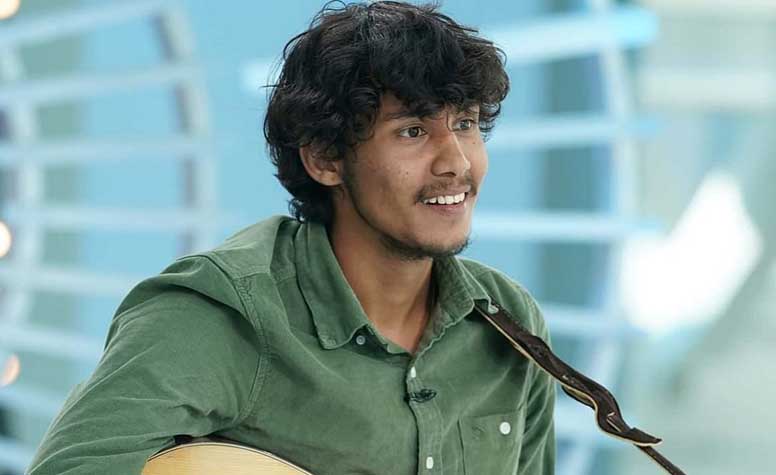 London — American Nepali guy Arthur Gunn is now a member of the "American Idol" Top 11.
On Sunday night's show, which again featured singers performing from their homes across the country amid the coronavirus pandemic, "Idol" cut its list of Top 20 performers to 11. The Top 10 finalists were determined by audience votes collected after the Top 20 each performed from home last week. The judges chose to save one additional singer, kansas.com writes.
The list will be cut from 11 to 7 next week, and people can vote for their favorites to advance until 8 a.m. Central Time on Monday. To vote for Gunn, people can text 16 to 21523, vote online at americanidol.com or vote via the "American Idol" app.
On Sunday night, after he was announced as a member of the Top 11, Gunn performed a rendition of John Denver's "Country Roads, Take Me Home" but added a reggae twist.
Wearing a red beanie and strumming his guitar, Gunn performed from the back deck of his Wichita home, but this time, viewers saw a different angle. There's a large highway visible behind his home. Possibly K-96?
Gunn, whose birth name is Dibesh Pokharel, is a Nepal native who moved with his parents to Wichita so his sisters could attend school. He performed in coffee shops in Wichita before taking his shot on "American Idol."
The package before Gunn's performance included footage of him making traditional food from Nepal with his parents and sisters in their home, where he says they are all in quarantine together.
He explained in the clip why he chose the song he did.
"The words of that song remind me of the place I grew up," he said.
Celebrity judges Katy Perry, Luke Bryan and Lionel Richie seemed pleased with his performance, and Perry praised him for keeping his eyes open throughout the song.
"I felt so much more connected to that performance with you connecting with me, looking at the camera and working it," she said.
The next episode will air at 7 p.m. next Sunday, May 10, and feature the finalists singing Disney songs. The winner will be named on May 17.