Nepal Condemns Construction Of 'Link Road' In Lipu Lekh By India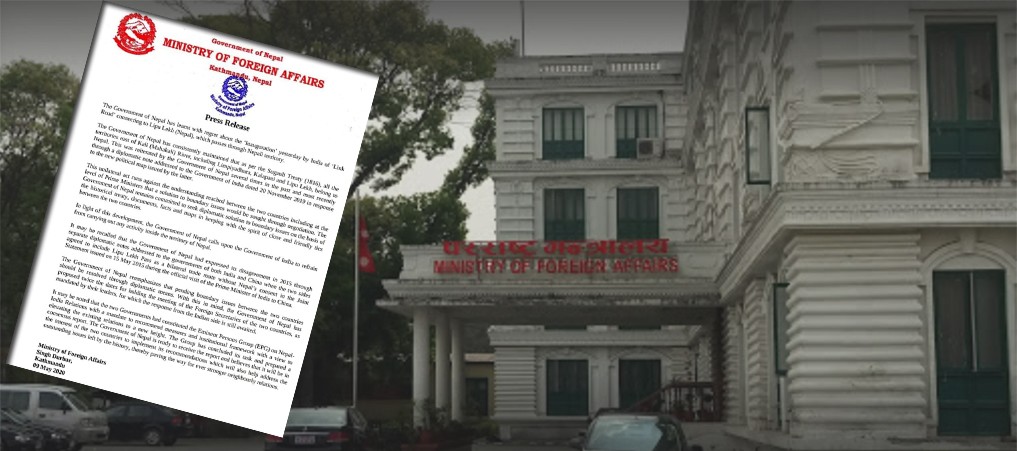 Kathmandu  — A controversy has arisen in Nepal after Defence Minister Rajnath Singh announced that India had completed a road that would provide a smooth ride for pilgrims headed to Kailash Mansarovar.
Reacting to the development, Nepal Foreign Ministry expressed "regret" and maintained that all territories east of Kali River, including Lipu Lekh, where India had constructed the road, "belongs to Nepal".
"This unilateral act runs against the understanding reached between the two Prime Ministers that a solution to boundary issues will be sought through negotiations," it said in a statement.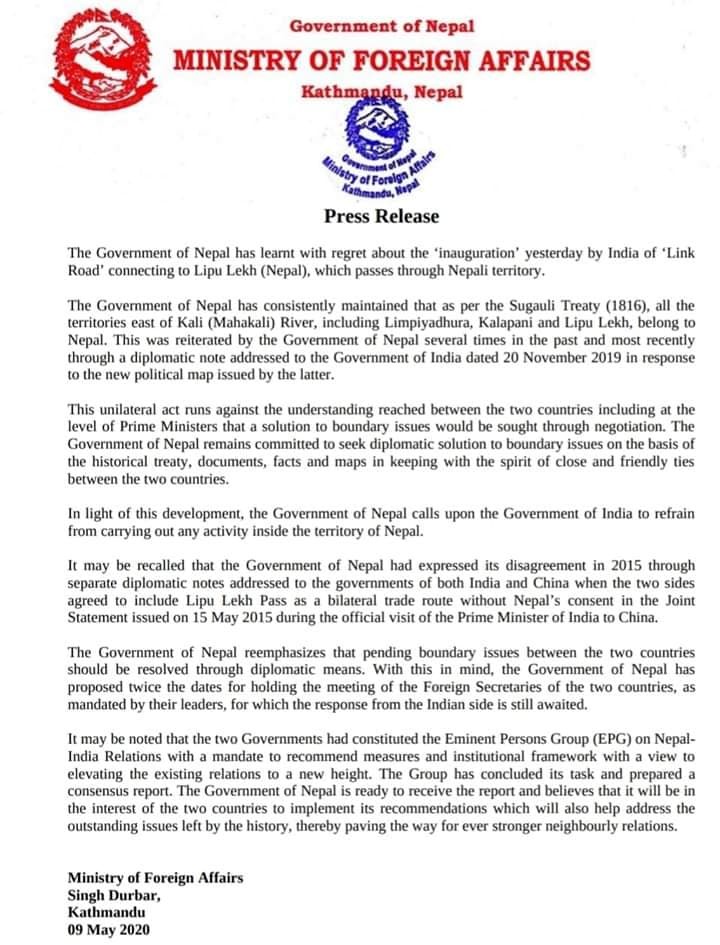 The inauguration of the black-topping on the road was done by Rajnath Singh via video conferencing.
A similar controversy had erupted in November when India included Kalapani in its territory in a new political map after which Nepal government had formed two committees which are yet to conduct field visits and prepare a status report on the dispute.
To assuage public sentiments, Nepal Prime Minister KP Sharma Oli had promised to reclaim the disputed land but no talks had been held with the government on the issue.
After the Lipu Lekh controversy emerged, Nepalese Foreign Secretary Shanker Das Bairagi, reportedly, spoke to Indian envoy Vinay Mohan Kwatra to reiterate Nepal's concern and its position on the dispute, tribune India writes .