Policy And Programme Focused On Revitalizing Economy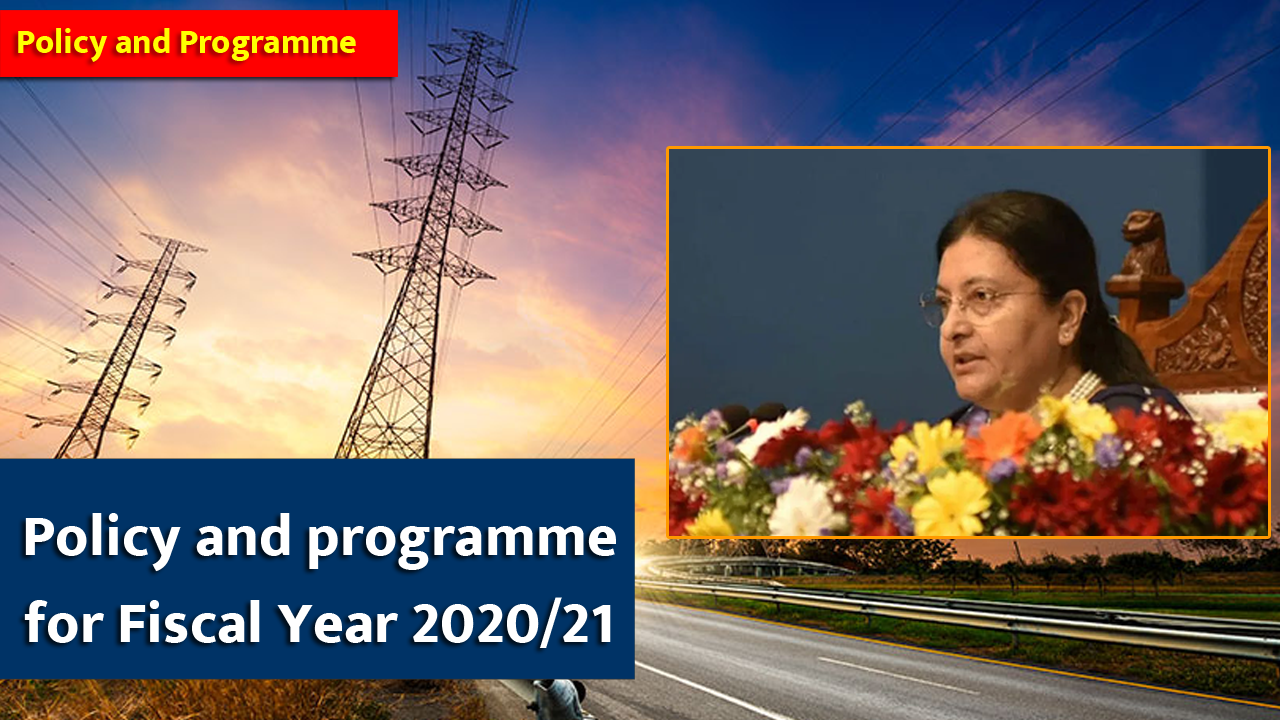 RSS, Kathmandu — Government has presented its policy and programmes for upcoming fiscal year 2020/2021 with an objective of revitalizing the national economy.
While presenting the policy and programmes at a joint meeting of the federal parliament on Friday, President Bidya Devi Bhandari said that the action plan of the government would be focused on strong infrastructure development for health sector, education, employment creation and revitalization of national economy.
Government will bring separate schemes to strengthen the economy as it is being worsened due to COVID-19 outbreak and its severe impact on each sector. According to the President, the policy and programme will stress on increasing economic activities, adequate investment in productive sectors, reduction of unnecessary expenditures, employment generation among others.
The Head of the State argued that the foreign aid could be decreased therefore more focus would be made to make the self reliant economy. President further said that professionalism would be enhanced in agro sector for more productivity.
National pride projects would again be prioritized and measures adopted to complete them in stipulated timeframe, she said.