Face coverings become mandatory on England's trains, buses and trams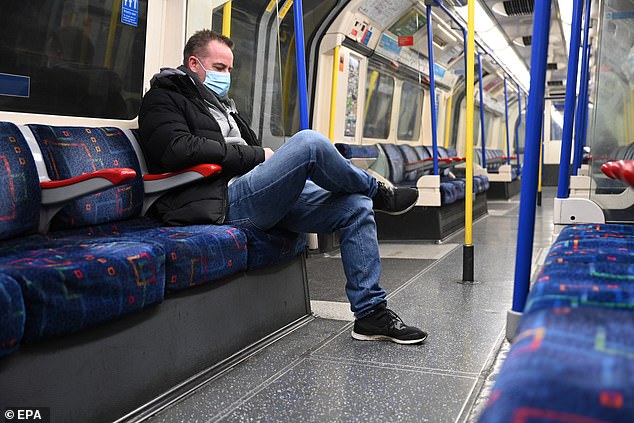 London — Face coverings will be compulsory on public transport from June 15, Transport Secretary Grant Shapps has announced.
Anyone failing to wear a face covering may be refused entry to buses, metro services or trains – and may be fined.
Mr Shapps said: "A face covering helps protect our fellow passengers. It's somethng we can each do to help each other."
Londoners: please act with caution and keep following the rules – lives really do depend on it.

⚠️ Anyone who can work from home must continue to do so.

⚠️ If you do need to use public transport, wear a face covering and please try to avoid rush hour. pic.twitter.com/3UU11CSTBx

— Sadiq Khan (@SadiqKhan) June 5, 2020
While the Government has previously encouraged commuters to wear face coverings, the new announcement means they will now be compulsory, BBC reports.
Speaking at the daily Downing Street press conference, Mr Shapps said the measures were being introduced because the Government expected more people to be travelling when further changes to the lockdown come into effect, also on June 15.
This includes allowing more shops to re-open, and allowing some secondary school pupils to return to school.
Mr Shapps said face coverings could be made at home – and urged people not to seek out the type of face masks used in hospitals.
Thursday's daily fatality figure showed 176 people confirmed with a positive test died, the lowest number since March. The total number of fatalities is 39,904, a figure that is likely to exceed 40,000 on Friday.
On Wednesday, the daily fatality figure was 359 which exceeded the combined total of deaths reported in all 27 EU countries.