Actress Manisha Koirala in quarantine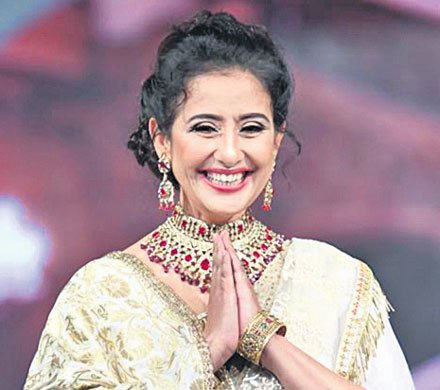 Kathmandu — Actress Manisha Koirala is currently staying in the quarantine of a Kathmandu-based hotel.
The actress has been staying in a hotel along with her father Prakash Koirala, mother and one family member in high vigilance, after arriving in Kathmandu on Tuesday from India via Belahiya border point, Bhairahawa, a source confirmed, the national daily of Nepal Gorkha Patra writes.
A few days back, she was  criticised by the Indian media for supporting the new political and administrative map of Nepal that included Lipulek, Limpiyadhura and Kalapani.
The Indian media criticised  Koirala after she re- tweeted Foreign Minister Pradeep Kumar Gyawali's tweet about the endorsement of the new map of Nepal by a Cabinet meeting.
"Thank you for keeping the dignity of our small nation, we all are looking forward for a peaceful and respectful dialogue between all three great nations now," she had tweeted.
After her statement, she had received massive support from Nepali celebs and general public.