Nepal's economy to grow by 1.8 per cent in 2020 : World Bank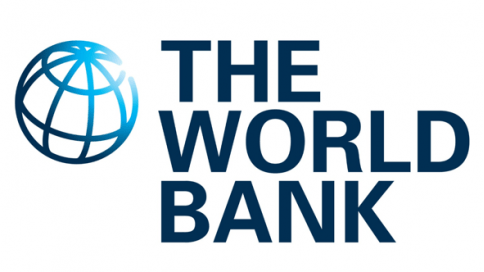 Kathmandu — The World Bank has estimated that Nepal's economy will grow by 1.8 per cent in 2020 which is lower than the government projection of 2.28 per cent.
According to the WB, Nepal is posed to witness the second highest growth rate this year after India which is projected to achieve 4.2 per cent growth. Bangladesh and Bhutan's growth rates would be 1.6 per cent and 1.5 per cent respectively. Rest of the SAARC members will experience negative growth with Maldives suffering the highest contraction, -13 per cent, followed by Afghanistan -5.5 per cent, Sri Lanka -3.2 per cent and Pakistan -2.6 per cent.
But in 2021, Maldives will lead the growth path with 8.5 per cent followed by Nepal 2.1 per cent. Rest of the South Asian countries will have below 2 per cent growth while Sri Lanka estimated to have zero per cent growth, Pakistan -0.2 per cent and India -3.2 per cent.
"Although the South Asia region has witnessed a smaller number of COVID-19 cases than many other regions, tourism activity has faded, and domestic pandemic mitigation measures are weighing heavily on short-term economic activity," said the multilateral donor on Tuesday, Rising Nepal writes.
Deteriorating economic conditions in advanced economies and major emerging market economies are impacting export-related industries. In addition, the incidence of COVID-19 cases is still rising rapidly regionally.
According to the WB, industrial and services activity have plummeted in South Asia as a result of pandemic mitigation measures and the collapse in global demand. Trade activity has sharply fallen. Consumption has been severely hindered as nationwide lockdowns were instituted in several economies, despite some recent relaxations. Tourism has become severely constrained by the pandemic, which has led to sharp decline in arrivals in economies such as Bhutan, Nepal, Sri Lanka, and especially the Maldives, where tourism accounts for a large share of output.
Regional financial markets have been rattled by global market turmoil, leading to equity index declines, capital outflows, and heightened investor risk aversion, despite some recent stabilisation.
"The region has a high share of workers employed in the informal sector, which adds to the health and economic challenges of dealing with the pandemic.  Should supply disruptions give rise to sharp and pervasive rises in food prices, more people could face food insecurity," said the WB.