Nepal parliament unanimously endorses to revise the national coat of arms with updated map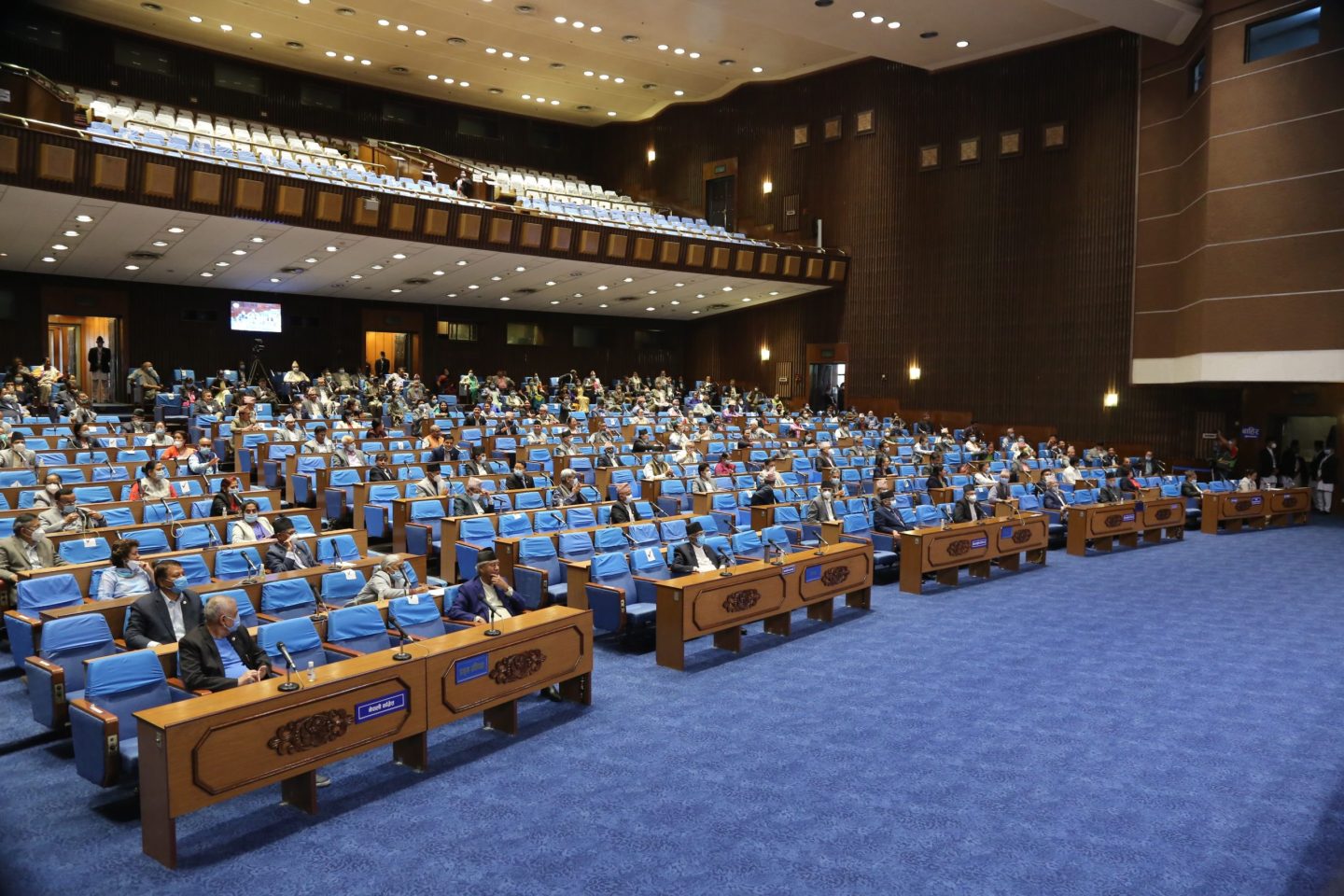 Kathmandu — The House of Representatives has unanimously passed the Constitution (second amendment) Bill, 2077 today.
All 258  members of the house present in the parliament today voted for endorsement of the bill, said Agni Sapkota, HoR Speaker.
Earlier today, Minister for Law, Justice and Parliamentary Affairs had proposed the bill for deliberations.
The bill amends Schedule 3 of the Constitution which includes Nepal's map incorporating Limpiyadhura, Lipulek and Kalapani.
In the next phase, the discussions will be held in the National Assembly as the bill has been endorsed by the lower house.
After the National Assembly passes it, the second constitution amendment bill of Nepal will be a part of the constitution and will be included in the constitution following certification by the President.
Minister for Law Shivamaya Tumbahamphe had tabled the bill to amend Schedule 3 related to Article 9 (2) of the Constitution for including an updated map that includes Limpiyadhura, Lipu Lekh and Kalapani on May 31.