COVID-19 cases surpass 500,000 mark in India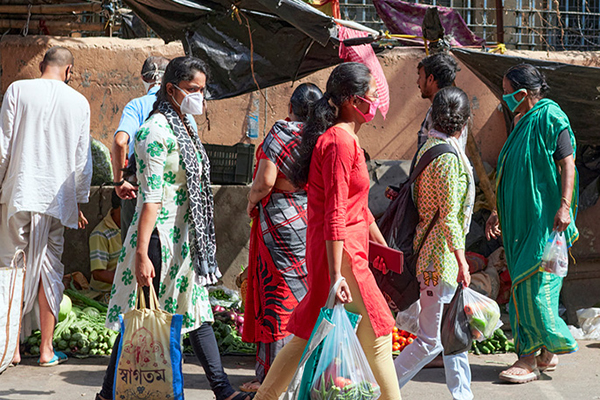 NEW DELHI  (MENA) – Total COVID-19 cases in India surpassed half-a-million mark on Saturday, reaching 508,953, as the death toll reached 15,685, Xinhua news agency quoted the latest data released by the federal health ministry as showing.
Nearly 100,000 fresh cases have been detected in the country in the past six days, showed the data.
The ministry said 384 new deaths due to COVID-19, besides fresh 18,552 positive cases, were reported during the past 24 hours across the country.
Experts have warned the number of cases will increase substantially as India ramps up testing, with a peak expected as late as November. Much of the rise will come from big cities such as Delhi and Mumbai, where urban slums remain a key concern because of poor hygiene and congested spaces.
Authorities in India's capital, which is the country's worst-hit city with 77,240 cases, said this week they will survey Delhi's entire 29 million population. Officials will visit each household to record residents' health details and administer a Covid-19 test to those with symptoms. This massive exercise will be completed by July 6.
The continuing rise in cases poses a severe challenge for India's over-burdened health system. Dr Manoj Murhekar, a member of India's main coronavirus task force and director of the National Institute of Epidemiology, told The Straits Times it has to be accepted that cases are going to rise.
"The focus should be on keeping mortality low," he said, listing measures such as increasing hospital beds, training additional healthcare workers and early identification as well as prompt hospitalisation of patients with lower oxygen saturation.