Several dead after gunmen attack stock exchange in Pakistan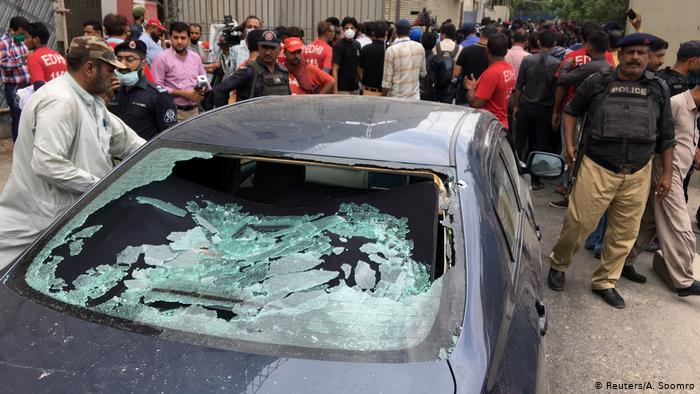 KARACHI: Police killed four gunmen involved in an attack in the Pakistani Stock Exchange building in Karachi today.
The gunmen attacked the building that houses the head offices of many private banks, with guns and grenades, Karachi police chief Ghulam Nabi Memon said.
The attackers had come in a silver Corolla car, police said.
No group has claimed responsibility for the attack.
The gunmen threw a grenade and then opened fire on a security post outside the building, reports said.
Prime Minister Imran Khan condemned the terrorist attack on the Pakistan Stock Exchange on Monday, saying the whole nation was proud of the jawans who bravely fought militants off to avert massive casualties.
"Prime Minister of Pakistan Imran Khan condemns the terrorist attack on the Karachi Stock Exchange. The security forces bravely fought the enemy and thwarted the attack," PTI's Shahbaz Gill said in a tweet.
Gill added the whole nation was proud of its brave jawans. "I have extended my heartfelt condolences to the families of the martyrs and pray for the recovery of the injured." ( From:  agencies )