UK quarantine rules ends for these 59 countries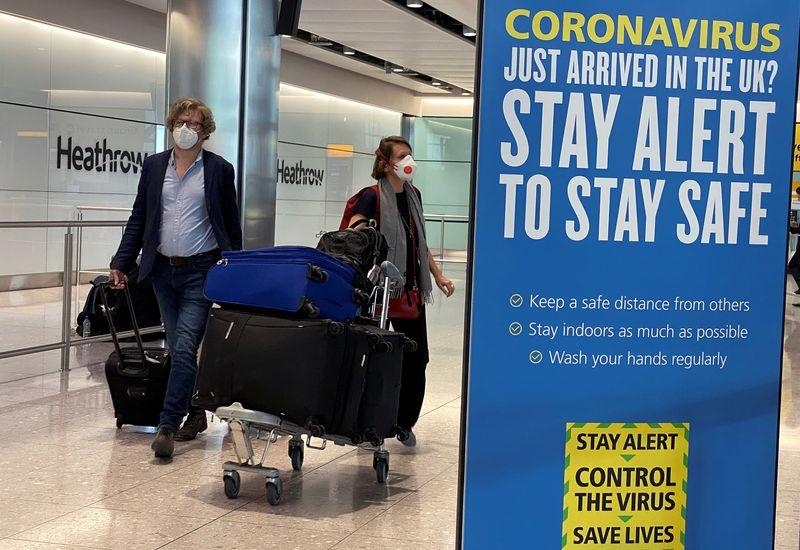 London — Passengers from abroad landing in England, Wales and Northern Ireland no longer have to self-isolate for two weeks as the government relaxed quarantine rules.
Travellers from 59 countries and 14 overseas British territories are now exempt from the ban, although people from the US – where cases are still spiking – and Canada must still quarantine themselves.
And Scotland said it will continue with the measures in place to protect the country from others with higher infection rates.
The relaxation of quarantine rules applies to travellers arriving from Friday morning. Those who have landed in the past two weeks must still complete their self-isolation periods.
Quarantine came into force in June and travellers were asked to pick an address where they would complete their self-isolation. Fines of up to £1,000 would hit anyone who failed to self-isolate, the cityam reports.
Alongside the US and Canada, visitors from Portugal, Sweden, Mexico, Brazil, Russia, Iran, India, Pakistan, Bangladesh and China must still obey quarantine rules.
Countries and territories with no self-isolation on return to England
Unless you have visited or made a transit stop in any other country or territory in the preceding 14 days, you don't need to self–isolate on your return to England from the following countries and territories:
Akrotiri and Dhekelia
British Indian Ocean Territory
the Channel Islands
the Isle of Man
This list may be added to over the coming days following further discussions between the UK and international partners.  For more visit  : https://www.gov.uk/guidance/coronavirus-covid-19-travel-corridors#countries-and-territories-with-no-self-isolation-on-return-to-england