Sri Lanka suspends expat repatriation; furore over decision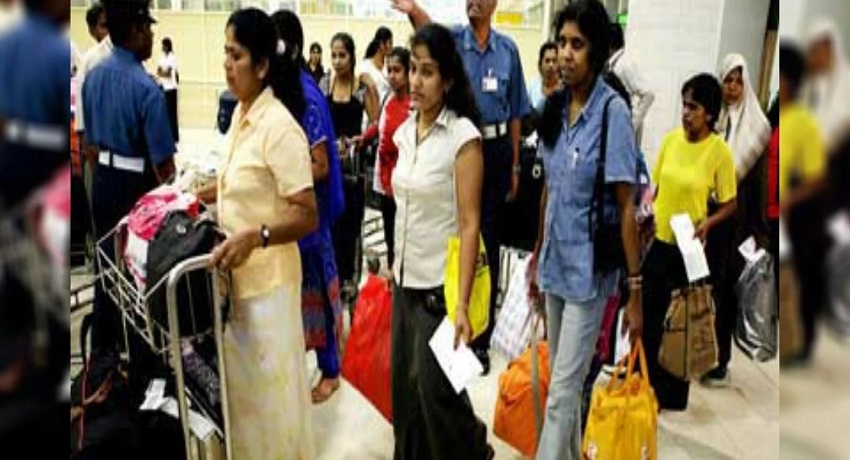 COLOMBO (News1st):  Sri Lanka has suspended repatriating its expatriate citizens citing lack of space at quarantine centres after the detection of a new cluster, amidst a furore among civic groups and emigrants.
Officials said quarantine centres had become crowded after a new cluster was detected in Kandakadu recently, sparking warnings of a second wave in the island that reported 2671 patients by Wednesday.
"We hope to resume this exercise when there is space at quarantine centres, after consulting the Army and health authorities," Jayanath Colombage, the President's Additional Secretary on International Relations said.
At least 40,000 Sri Lankan's overseas have sought to return, but only 16,456 had been repatriated by Tuesday, according to the Sri Lanka Foreign Employment Bureau.
"They have lost their jobs. They are facing problems in finding food. There are expectant mothers as well," Sunil Handunnetti, the president of the Ethera Api Organization said.
Emigrants posted videos on social media explaining their plight and urging local authorities to facilitate their repatriation.
"We don't have a proper place to sleep. We can only afford one meal a day," one expatriate in Saudi Arabia said. "We have been asked to vacate our lodging next Saturday," another added.
Civic groups blamed Sri Lankan missions overseas for failing to look into the affairs of Sri Lankans overseas.
"As a citizen, I wish to ask what these embassies are doing by operating using our tax money. The heads of these missions seem to be asleep," Asela Sampath, a civil rights activist told reporters on Wednesday.
He pointed out that local dependents of those living abroad have been badly hit as they do not have a stable source of income, with the government also stopping the issuance of a relief grant.
Official figures show that at least 35 Sri Lankans have died due to COVID-19 overseas. Their families are to be compensated with Rs 600,000, the Sri Lanka Foreign Employment Bureau said.
Economists point out that the drop in remittances sent by workers abroad to the country has struck a massive blow to the national and domestic economies.
"All sectors that generate cash inflows to the country have been affected," Dr Priyanga Dunusinghe from the Department of Economics at the Colombo University told News 1st.
He pointed out that the government must think deeply regarding the reality of the economic situation in the country and take the necessary decisions.