10 die after consuming hand sanitiser in absence of alcohol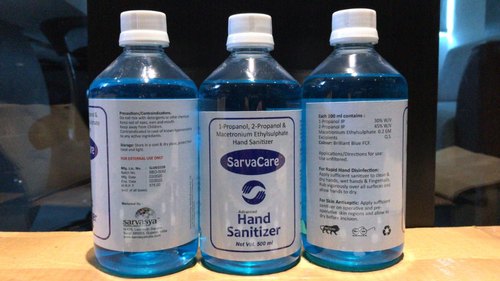 London — At least 10 people have died after drinking alcohol-based sanitiser after liquor shops were closed in a village in the Indian state of Andhra Pradesh.
The village of Kurichedu has been placed in lockdown after a local surge in cases of coronavirus.
District police chief Siddharth Kaushal said the people who died had mixed the sanitiser with water and soft drinks, BBC reported.
They were alcohol-dependent, he added, and had started drinking the mixture about 10 days before they died.
"We are investigating whether the sanitiser had any other toxic content," Mr Kaushal told reporters.
He added that they had sent samples of the sanitiser away for chemical analysis.
The police said the deceased had been gathering behind a temple in the town to consume sanitisers, either mixed with water or soft drinks for the past 8-10 days. On Wednesday night, one P Srinu complained of severe stomach ache and collapsed.
He was rushed to the Darsi Government Hospital where he told police, who were investigating the death of a beggar from the previous night, that he and others were consuming sanitiser since several days.  On Thursday night, two others collapsed and died shortly after being brought to hospital. Srinu also died Thursday night. On Friday morning, seven persons succumbed at the hospital, local media reported.