Kerala plane crash: At least 14 dead and several injured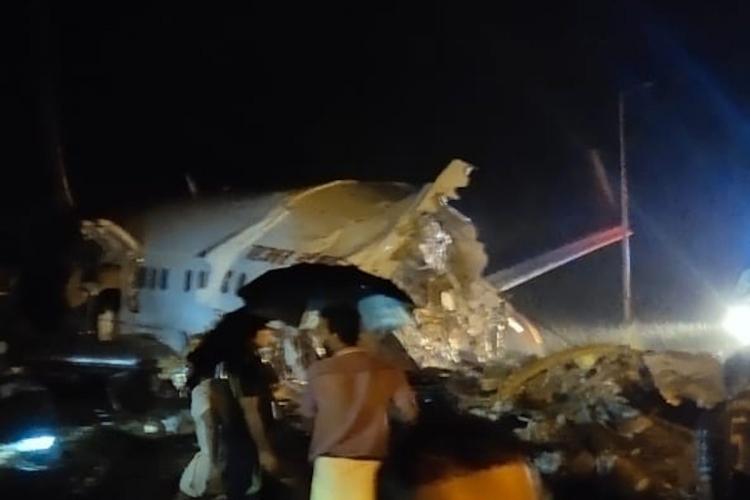 New Delhi — An Air India Express flight with 190 passengers on board en route from Dubai skidded off the runway and split into two while landing at Kerala's Kozhikode airport in heavy rain on Friday evening, leaving at least ten persons dead, including the pilot. Kerala Minister KT Jaleel confirmed three deaths earlier, while BJP MP KJ Alphons said all passengers were evacuated.
Preliminary images from the accident site show the aircraft split into two pieces, with debris all over the area, which is reportedly just below the runway. The incident happened when the flight — IX 1344 — was attempting to land at the airport at around 7.40 pm amid heavy rainfall and fell off the runway, to a slip road 34 feet below, Indian Express reported.
Like Mangaluru, Kozhikode airport has a tabletop runway which was carved out of a hillock. Runways at these airports, which are located on hilltops, create the optical illusion of being at the same level as the plains below when a pilot comes in for landing.
The aircraft, en route from Dubai, skidded off the runway and broke in two at Calicut airport upon landing, India's aviation authority said.
Rescue efforts are under way, with emergency services at the scene.
Prime Minister Narendra Modi said he was "pained by the plane accident".
MK Raghavan, a lawmaker from Calicut, told the BBC at least 16 people died in the crash.
Most people on board the Boeing 737 jet have been evacuated, with at least 35 of them taken to hospital with injuries, authorities said.
The airline said there were 184 passengers – including 10 children and seven crew members, of which two were pilots – on board flight IX-1344 when it crashed at Calicut, also known as Kozhikode, BBC reported.
The flight was being operated by the government to repatriate Indians stuck overseas during the coronavirus crisis.