Lebanon PM Hassan Diab resigns amid anger over Beirut blast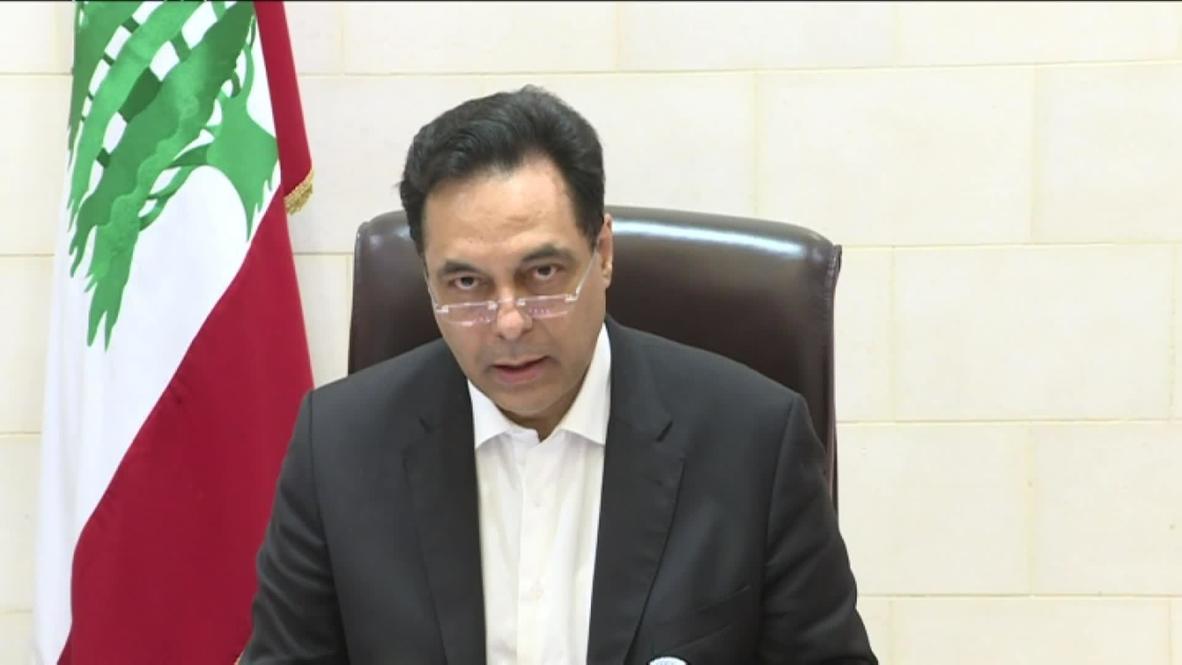 London :  Lebanon's Prime Minister Hassan Diab, submitted his resignation on Monday to Lebanese president Micheal Aoun since a deadly blast blamed on state negligence ripped through the capital.
The explosion, along with a severe economic crisis, has been widely blamed on decades of corruption and misrule by Lebanon's entrenched political class.
The blast on Tuesday killed more than 160 people and wounded more than 6,000. It caused widespread devastation across the capital and obliterated the port. It appears to have been caused by a fire that ignited a stockpile of explosive material stored at the port since 2013.
Lebanon's cabinet faced mounting pressure on Monday to step down after a massive explosion that has ignited anti-government protests and resignations by several ministers, with the justice minister the latest to go.
The cabinet, formed in January with the backing of the powerful Iranian-backed Hezbollah group and its allies, was due to meet on Monday, with many ministers wanting to resign, ministerial and political sources said.
The information and environment ministers quit on Sunday as well as several lawmakers. The justice minister resigned on Monday, citing the catastrophic explosion.
"The entire regime needs to change. It will make no difference if there is a new government," Joe Haddad, an engineer, told Reuters. "We need quick elections." Prime Minister Hassan Diab said on Saturday he would request early parliamentary elections. ( From the agencies)