The UK-Nepal Trade and Investment Forum formed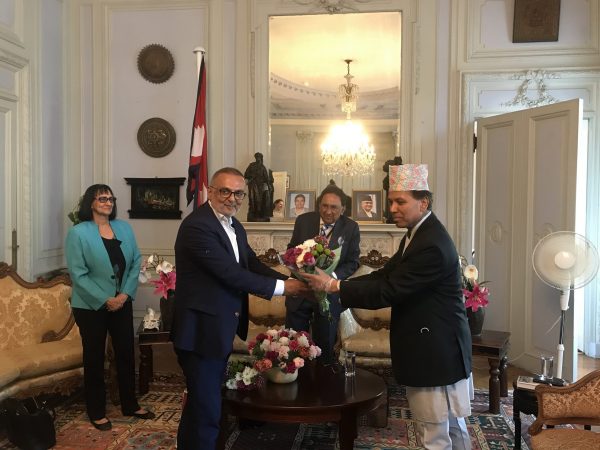 London – A meeting of entrepreneurs and leading British business persons has formed the United Kingdom-Nepal Trade and Investment Forum (UKNTIF).
The meeting presided over by Vice-Chair of the All Party Parliamentary Group for Nepal, Lord Sheikh, decided to constitute the Forum, Nepali embassy in London said.
Vice-chairpersons of the Forum are Lord Karan Bilimoria, Viscount Beverly, Mahanta Bahadur Shrestha, Bhagawanjee Chauhan and Ravi Jung Lamichhane. Similarly, Atam Sandhu and Bikash Nepal have been designated as General Secretary and Treasurer of the Forum. Nepal's Ambassador to the UK, Dr Durga Bahadur Subedi, is the patron of the Forum.
In the inaugural programme on Monday, Ambassador Dr Subedi said the Government of Nepal has been implementing investment-friendly policies. He expressed hope that the Forum would be instrumental in promoting trade, business and investment between Nepal and the UK.
Speaking on the occasion, newly-elected chair of the Forum and British lawmaker Lord Sheikh pledged to contribute to the economic development of Nepal by encouraging British businessmen to invest in Nepal. "The Forum will act as a bridge to establish linkages between entrepreneurs of Nepal, the UK and beyond," he added.
The UK-Nepal Trade and Investment Forum is planning to organize a special programme focusing on trade and investment in Nepal in the third week of September 2020, the Forum said.