Former Bihar lawmaker vows to go barefoot until India is rid of COVID-19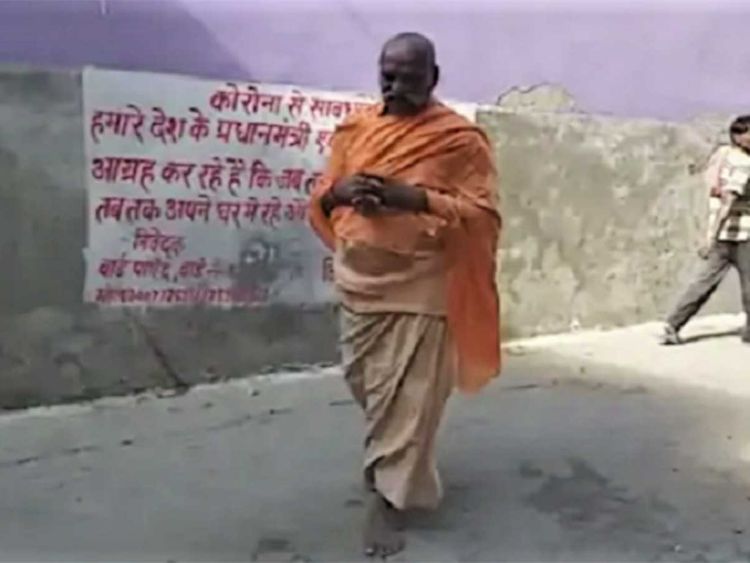 Patna: As COVID-19 cases surge in Bihar, a former Bhartiya Janata Party (BJP) lawmaker has taken a unique vow of walking barefoot until India is rid of the coronavirus. So far, more than 64,000 people have died of COVID-19 in India.
Jawahar Prasad, who represented the Sasaram assembly seat five times, has been walking in his constituency without wearing sandals or shoes since March when the first case of COVID-19 was reported from Bihar.
The 65-year-old former lawmaker can be seen interacting with villagers, attending social functions, and visiting the party office barefoot – all this despite the sweltering heat,  Gulfnews reported.
"No matter how long it takes, I will go barefoot until coronavirus is defeated. This is my vow and I already have been walking without shoes/sandals for the past six months," Prasad told the media on Monday.
"I walked on the village streets or heated concrete roads/pavements even during the peak summer. Now, it has become my habit. Nothing bothers me," he added.
His political adversaries, however, describe the move as a political stunt before the next assembly elections. The Election Commission has already activated the state machinery to conduct the state polls which are scheduled to be held in October/November this year.
According to a latest report of Bihar health department, COVID-19 has claimed 688 lives and infected more than 135,000 people in the state so far.