Protecting and investing in South Asia's people is more important now than ever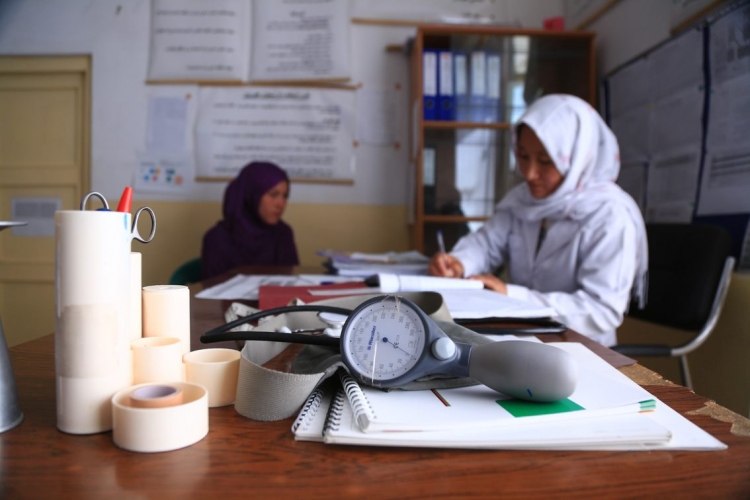 During the time I spent in South Asia, I have met and heard inspirational stories of people throughout the region who were able to improve their lives for the better  – send their children to school, feed their families, make a good living – often with just a little help from well-targeted programs.
Stories like that of Kausar, from Hyderabad, India, who dropped out of school and got married at age 17. But she received skills trainingand found a job at a government hospital, providing bed-side care. Samina, a woman from Karachi, Pakistan, who built a micro-enterpriseand employed 9 other women. Qamara, from Afghanistan's Nangarhar province, who received a cow and a calf from an emergency support program, and can now sell milk to dairy shops and neighbors, keeping a lifeline throughout the COVID-19 pandemic.
I remembered these stories when I read the numbers included in the just-released 2020 edition of the World Bank's Human Capital Index. The report presents the most comprehensive picture of human capital we have to date, reflecting close consultations with experts and methodological improvements since the first release of the Index in 2018. 
The numbers in the report represent dramatic improvements in lives and opportunities for millions of people in South Asia. Between 2010 and 2020, India reduced the share of children under the age of 5 who are stunted by 13 percentage points, from 48 to 35 percent.  In Bangladesh, a child can now expect to spend 10.2 years in school, which is 2 years more than in 2010. In Pakistan, 7 in every 100 children do not live past the age of 5, compared to 9 in every 100 in 2010. 
But the report also reminds me that there is still so much work ahead to strengthen human development outcomes. Even before the pandemic, 1 out of 3 children in South Asia was still stunted, and 4 out of every 100 children did not live beyond the age of 5.  While more children attend school than ever before, students in South Asia still do not learn more than in the average Sub-Saharan country. The report also shows what we don't know, pointing to the need to strengthen the consistency and quality of data collection on human development, particularly in our region.
We know that the pandemic will worsen these outcomes and reverse some of the gains, even if the full impact is not yet measurable. Several countries in the region continue reporting high number of cases each day, and even countries that have fared relatively well like Bhutan and Sri Lanka will need to remain vigilant. And, while attention has focused on direct impacts such as hospitalizations and deaths, the indirect impacts are slowly becoming visible. These indirect impacts include unavailability of some key health services, income loss and hunger – all of which will have long term impacts. Students across South Asia have been deprived of 4 months of learning opportunities, which could lead to long-term economic losses of up to $801 billion.
The World Bank has provided over $1.6 billion in emergency health operations and $4 billion in relief, recovery, and resilience operations across South Asia.
Over the last few months, the World Bank has rapidly mobilized support, providing more than $1.6 billion in emergency health operations and $4 billion in relief, recovery, and resilience operations across the region.  Well over 800 million new beneficiaries are expected to be covered by social protection programs. We have also mobilized our technical expertise, closely tracking the impact of COVID-19 on health, social transfers, and learning losses. We are also building new coalitions to reach more people, for instance to deliver emergency remote learning in Nepal, and helping design and implement awareness raising campaigns on good hygiene and social distancing, for example in Afghanistanand Pakistan.
The numbers released today show that it is possible to improve the lives of millions of people, but we must do a lot more now to protect and invest in people's lives and livelihoods.
From: WORLDBANK.ORG