India-Sri Lanka hold bilateral summit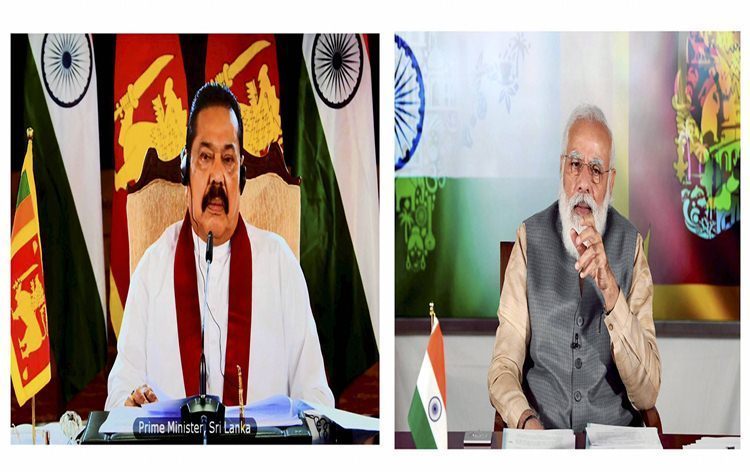 NEW DELHI: Indian Prime Minister Narendra Modi and his Sri Lankan counterpart Mahinda Rajapaksa have held their first virtual bilateral summit meeting.
They emphasized on "Mitratva Magga- Path of Friendship: Towards Growth and Prosperity".
PM Modi said that people of both countries were looking at the leadership with renewed hope and enthusiasm.
"I am confident the strong mandate you received and the strong support your policies have received from the Parliament will help both the countries progress in all areas of bilateral cooperation," PM Modi told his Sri Lankan counterpart.
Sri Lankan Prime Minister Mahinda Rajapaksa also commended the strong leadership shown by Indian PM Modi in the fight against coronavirus pandemic based on mutual support and assistance to the countries of the region.
A joint statement issued by India and Sri Lanka said the leaders expressed happiness that India and Sri Lanka worked very closely in dealing with the Covid-19 pandemic.
"Prime Minister Modi reaffirmed India's continued commitment for all possible support to Sri Lanka for minimizing the health and economic impact of the pandemic," the joint statement said.
Meanwhile, India has focused on enhancing cultural ties between the two South Asian countries by announcing a grant assistance of $15 million for the promotion of Buddhist ties between India and Sri Lanka.
Likewise, India will facilitate the visit of a delegation of Buddhist pilgrims from Sri Lanka in the first inaugural flight to Kushinagar in India's Uttar Pradesh, a report on India Today said.
(With inputs from India Today)