Trump tested for COVID-19 after close aide diagnosed with virus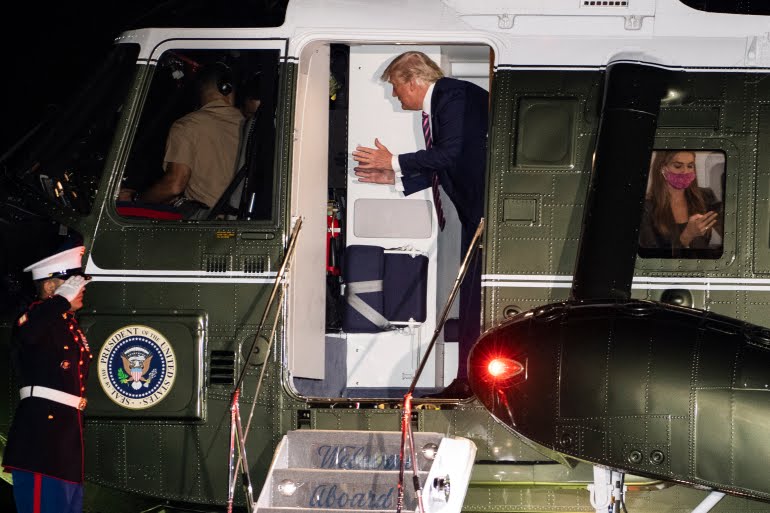 London— US President Donald Trump said on Thursday he was in quarantine and awaiting results from a test for COVID-19 after Hope Hicks, one of his closest advisers, tested positive for the disease.
"I just went for a test and we'll see what happens," he told broadcaster Fox News, confirming Hicks had the virus and saying he expected the results on Thursday night or Friday.
He later tweeted that he and First Lady Melania Trump, who was also tested, are in quarantine.
A source familiar with the matter told the Reuters news agency that Hicks was suffering from symptoms of the coronavirus, which usually include a fever and a cough.
Hicks travels regularly with the president on Air Force One and, along with other senior aides, accompanied him to Cleveland for the first presidential debate with Democrat Joe Biden on Tuesday.
She was also with Trump at a campaign event in Minnesota on Wednesday and flew back to the White House with him on the Marine One helicopter after the rally.
More than 200,000 Americans have died from COVID-19 and Trump has been heavily criticised about his response to the pandemic. He and his aides rarely wear masks, and nor do many of the thousands of supporters who attend his election rallies.
Asked about Hicks, White House spokesman Judd Deere said: "The president takes the health and safety of himself and everyone who works in support of him and the American people very seriously."