Two American and one British-born scientist won the 2020 Nobel Prize for work in identifying the Hepatitis C virus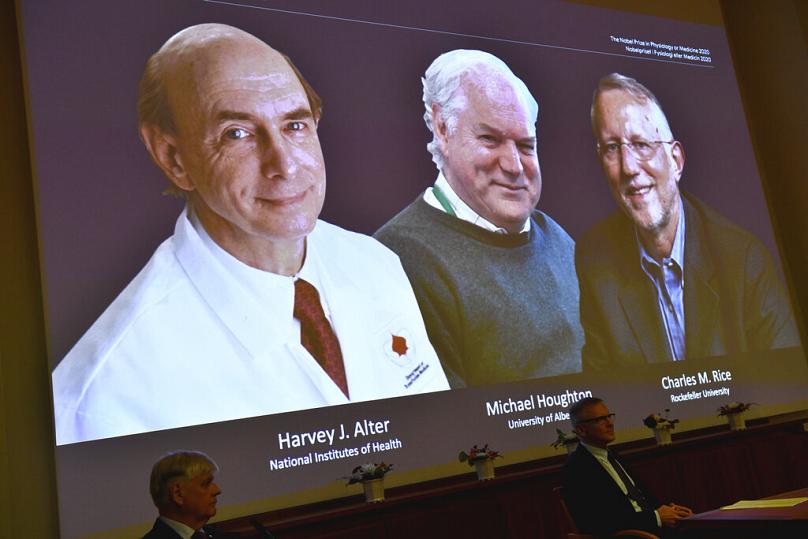 London — A Briton is among the three scientists who have been co-awarded a Nobel prize for the discovery of the hepatitis C virus.
Michael Houghton, along with Americans Harvey Alter and Charles Rice, will receive a gold medal and prize money of $1.1m (£780,000) for their work which identified the virus in 1989.
Prior to the trio's work, while the discoveries of the hepatitis A and B viruses were vital, the majority of blood-borne hepatitis cases were still unexplained.
The discovery of Hepatitis C in the late 1980s came as scientists grew increasingly concerned that tests for the Hepatitis B virus accounted for only a minority of the hepatitis cases resulting from blood transfusion.
Hepatitis A, meanwhile, is not a blood-borne illness and can be spread through close personal contact.
To isolate the unknown infectious agent, Alter was able to demonstrate that an as-yet-unknown virus was the cause of chronic hepatitis, while Houghton used an untested strategy to isolate the genome later called Hepatitis C.
Charles Rice completed the discovery by gathering evidence to prove Hepatitis C alone could cause chronic hepatitis.