Rishi Sunak unveils new 50-pence Diversity Coin for UK circulation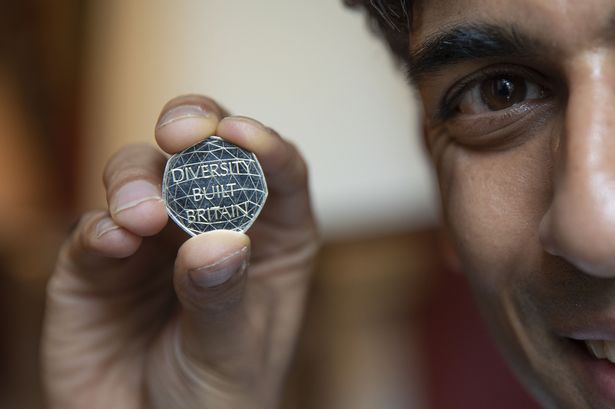 London — New coins, with the message "Diversity Built Britain" and featuring a geodome, will enter general circulation from Monday.
The new 50p follows a campaign led by the 'We Too Built Britain' group and marks the start of a series which will cover a wider range of Britain's ethnic minority contributions on coins and notes in the future, with British Indian spy Noor Inayat Khan among those in the running.
Around two-and-a-half million coins celebrating the contributions ethnic minority communities have made to the UK will enter circulation on Monday.
The coins will feature the words "Diversity built Britain", along with a geodome representing connection and strength, sky news writes.