Support Nepal Trustee raises £3K to build a Welfare Centre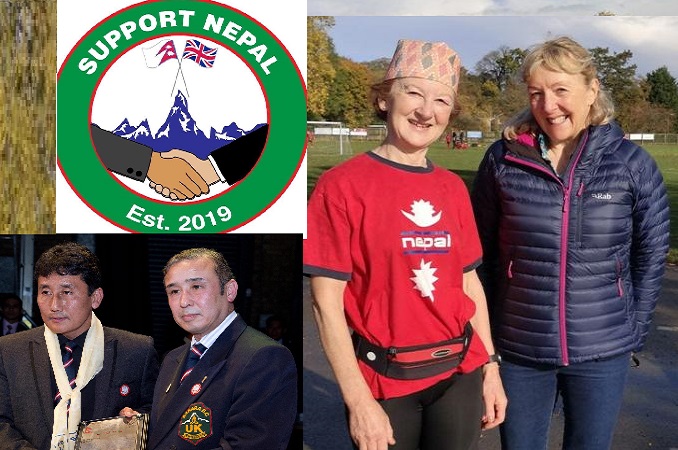 London — Trustee of Support Nepal, Blanche Morrisey , a great supporter of Nepal has collected £3K in Marlow Half Marathon commenced on 25th October.  Morrisey completed the Half Marathon along with her friends to support the construction of a Welfare Centre in Nepal initiated by Support Nepal.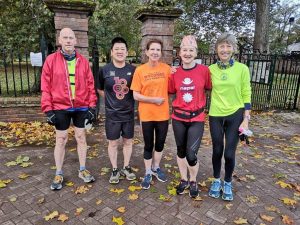 Support Nepal was started two years ago but  officially registered as a charity in the UK in 2019.  "The first dream project of Support Nepal is to construct a Welfare Centre at a rural village of Syanja in West Nepal," said Navin Gurung, Founder of Support Nepal.
Support Nepal aims to work for community development activities in Nepal  through sports , health and educational campaign . It also aims to promote community tourism and rural health services in Nepal. Majority of the members are from the United Kingdom and more supporters of Britain are showing keen interest to join Support Nepal particularly from Buckingshire. Many Rotarians are already involved in the campaign. International President of Bourne End Rotary, Mr.  Chris Whibley, is one of the active members of Support Nepal representing Bournend rotarary.
President and Trustee of the organisation is Poly Scott and other Trustees  are Blanche Morrisey, Michael Adamson and Sarah Hurd. One of the Trustees, Mr. Jim Casper, is also serving as general secretary. Members of the executive committee are  Bishnu Kharel, Mary Hawlett, Sarah Hurd , Mary Howlett  and  Dr. Jagan Karki. Dr Karki also supporting as a  Media Coordinator. Advisors of the organisation include Mr. Dilip Gurung  MBE and Mr Binod Baral. More are in the process of appointment. Many British friends of Nepal and organisations from Buckinghamshire are showing interest to provide helping hands in the future.
Members from  Cookham Bridge Rotary and Marlo Rotarians have also expressed their interest to work together with Support Nepal UK , Mr Gurung said.
Supporters for the charity cause were from worldwide such as Italy, The Netherlands, United Kingdom and US actively supported the marathon fundraising campaign. The organisation aims to unite the supporters of Nepal through various volunteering campaign.