Pfizer says COVID-19 vaccine is 90% effective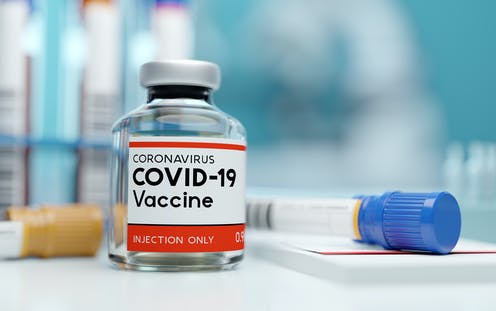 London, AP — Pfizer said Monday that an early peek at the data on its coronavirus vaccine suggests the shots may be a surprisingly robust 90% effective at preventing COVID-19, putting the company on track to apply later this month for emergency-use approval from the Food and Drug Administration.
The announcement, less than a week after an election that was seen as a referendum on President Donald Trump's handling of the crisis, was a rare and major piece of encouraging news lately in the battle against the scourge that has killed more than 1.2 million people worldwide, including almost a quarter-million in the United States alone. Confirmed cases in the U.S. were expected to eclipse 10 million on Monday, the highest in the world.
"We're in a position potentially to be able to offer some hope," Dr. Bill Gruber, Pfizer's senior vice president of clinical development, told The Associated Press. "We're very encouraged."
Dr. Anthony Fauci, the government's top infectious disease expert, said the results suggesting 90% effectiveness are "just extraordinary," adding: "Not very many people expected it would be as high as that."
"It's going to have a major impact on everything we do with respect to COVID," Fauci said.
Pharmaceutical companies and various countries are in a global race to develop a vaccine against the virus. Fauci said that the Pfizer vaccine and virtually all others in testing target the spike protein the coronavirus uses to infect cells, so the results validate that approach.
Monday's announcement doesn't mean for certain that a vaccine is imminent: This interim analysis, from an independent data monitoring board, looked at 94 infections recorded so far in a study that has enrolled nearly 44,000 people in the U.S. and five other countries. Some participants got the vaccine, while others got dummy shots.
Pfizer Inc. did not provide any more details about those infections and cautioned that the initial protection rate might change by the time the study ends. Even revealing such early data is highly unusual.