Nepal reported highest single-day death toll due to COVID-19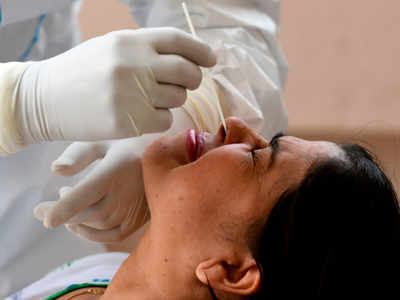 Kathmandu  — With 2,569 new cases confirmed on Wednesday, the national COVID-19 has crossed 200,000's mark and has reached 202,239.
"In 10,081 Real-Time Polymerase Chain Reaction (RT-PCR) tests done in the last 24 hours, as many as 2,569 persons were found to have been infected with the novel coronavirus infection," said Dr. Jageshwor Gautam, spokesperson of the ministry in the daily press briefing today.
Dr. Gautam informed that of the 34,218 RT-PCR tests done in the last three days, 7,876 persons were found with the novel coronavirus infection and 4,317 recoveries and 66 deaths were recorded in the same time span, The Rising Nepal reports.
Currently, there are 38,912 active cases of COVID-19 of which 10,519 patients are receiving treatment in institutional isolation and 28,393 are in home isolation. A total of 382 patients are currently admitted to the ICU and 95 are receiving treatment with ventilator facility.
Some 1,109 persons, mostly those who had returned from abroad are placed in quarantine.
Meanwhile, 1,666 COVID-19 patients either receiving treatment institutional isolation or staying in home isolation recovered from the infection in the last 24 hours. Nepal as recorded 162,243 cases of recoveries until now and the recovery rate is at 81.2 per cent.
Moreover, 26 persons succumbed to COVID-19 in the last 24 hours. This is the highest number COVID-19 related fatalities recorded in a single day. Nepal has confirmed  1,174 COVID-19 related fatalities until now.