Legendary Actor Soumitra Chatterjee Dies At 85 In Kolkata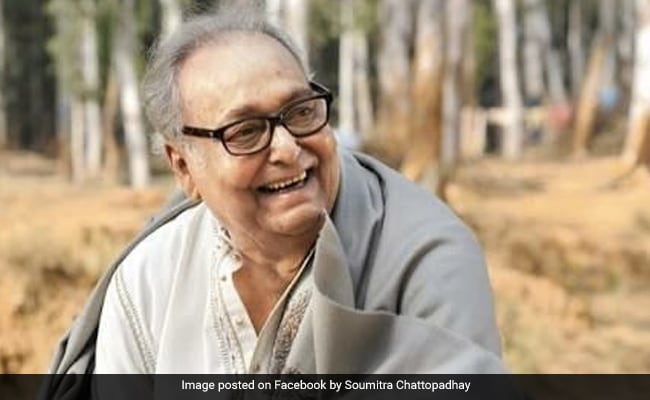 New Delhi — Actor Soumitra Chatterjee, one of Bengal's most celebrated actors, died today. He was 85. Mr Chatterjee tested positive for COVID-19 last month and was taken to hospital. Mr Chatterjee is survived by wife, son and daughter. "We declare with heavy heart that Shri Soumitra Chattopadhyay breathed his last at 12.15 pm at Belle Vue Clinic today (15 November 2020). We pay our homage to his soul," the hospital said in its statement, NDTV writes.
Soumitra Chatterjee was admitted to the hospital on October 6, just a day after he tested positive for COVID-19. The actor tested negative a little after a week on October 14 but he remained admitted because of health complications, especially COVID-19 induced encephalopathy.
Within a few days after Mr Chatterjee tested negative, the doctors said he was recovering and would be able to walk in a few days. However on October 25, Dr Arindam Kar, who was leading the medical team treating Mr Chatterjee, said: "You all know he is not keeping well. His consciousness, despite all our efforts, is not improving. Rather it has gone down."