The festival of light 'Dipawali' is being celebrated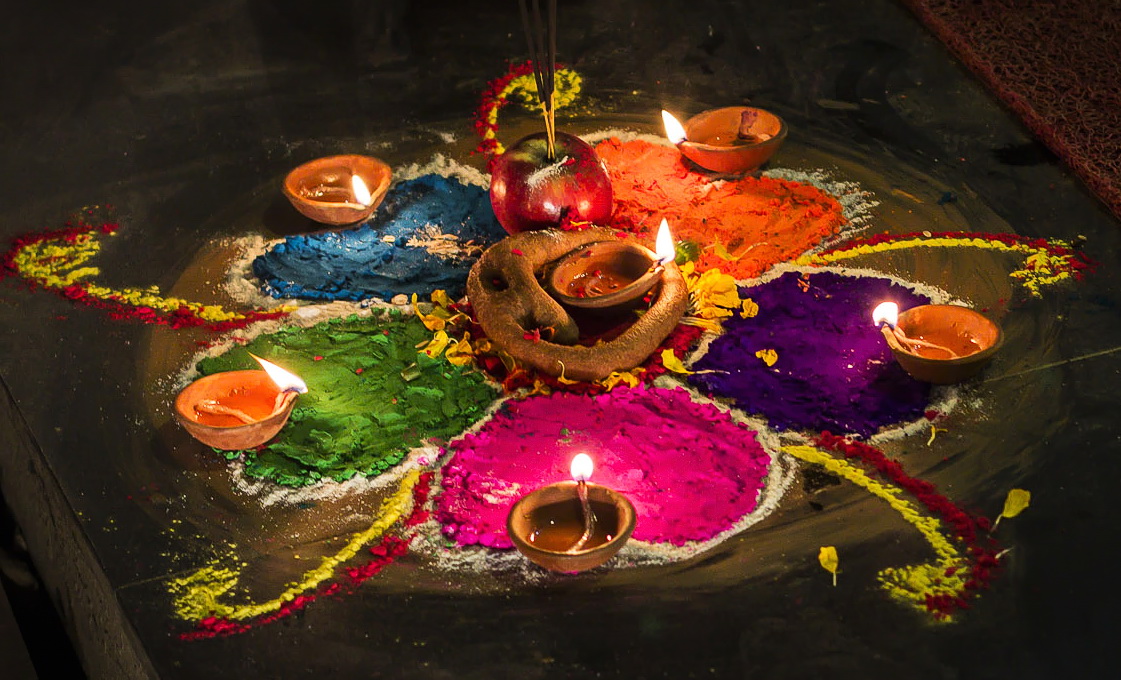 London —  The five-day festival of lights and animals, Yama Panchak or Tihar, began on Friday with day one dedicated to the crow.
The second day of the festival is traditionally known as the "Day of Dogs" or "Kukur Tihar", which was celebrated on Saturday.
In Nepal, dogs are worshipped as the messengers of Yama, the God of death, as well as the guardians.
On the day, dogs are adorned with flowers, and vermillion tika (mark on forehead) and offered food as part of the "Kukur Tihar" ceremony. The dogs are worshipped early in the morning for their devotion and sincerity towards their owners.
The Nepali festival Tihar is also known by many names such as Dipawal in Nepal, or Bhai Tika or Laxmi Puja or as a festival of lights and Diwali in India.
Cooking great meals at home, brothers and sisters shopping for gifts, flying kites, decorating homes and streets, playing cards with friends, resting and relaxing, and finally ending the festival with an exchange of a special temporary mark on the forehead.
The last day of the festival is known as Tika day or popularly known as Bhai Tika (brothers' day).  Tihar is the festival when sisters wish a long life to their brothers (Bhai)!
Maha Puja 
Mha Puja is an annual ritual performed by the Newari people of Nepal to celebrate one's essence and to cleanse and empower the soul. The day is also celebrated as Nepal Sambat or the Newari New Year.
The celebrations invoke prosperity and longevity for the participant. Mha Puja and Nepal Sambat are also celebrated abroad where Nepali people have settled.