World AIDS day: HIV/AIDS patients coming out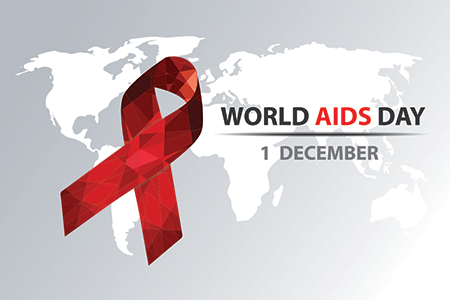 RSS , Kathmandu — People with HIV/AIDS in Baglung district who kept their infection hidden fearing social stigma are gradually opening up lately, thanks to the awareness drive in the district.
The ART Centre in Dhaulagiri Hospital and an NGO working in the sector of HIV/AIDS have been conducting HIV test, providing counselling services and medication among others.
There are a total of 407 people living with HIV/AIDS in the 10 local units of the district.
The ART centre has been reaching out to the HIV patients to collect samples and provide them treatment ensuring them full privacy due to which more and more people infected with HIV/AIDS were opening up, informed ART Centre chief counsellor Pradeep Acharya.
The Centre has been taking care of the children born from the mothers with HIV/AIDS, according to Acharya.
The number of infected persons was increasing and more and more people were coming to the Centre to testify themselves and being tested positive for the infection. "Annually 20 to 25 new patients have been reported in the district."
So far, 64 persons have died in the district due to HIV/AIDS, the Centre said. The number of HIV/AIDs patients in the country stand at 31,020.
334 people have HIV/AIDS in Tanahu
Meanwhile, 334 people are living with HIV/AIDS in Tanahu district.
As per the data shared by the ART Section at Damauli Hospital, among them 163 are male, 143 are female 27 are minors and one person is a third gender.
ART Section Chief at the Hospital Sushmila Khanal said 49 people have died of the HIV infection in the district so far.
There were 328 HIV-infected people in the district last fiscal year, including 161 male, 139 female, 27 children and one third gender.
President of Tanahu Support Organisation, Shreeram Kandel said the infected persons are still not opening up regarding their status as they fear the social stigma. The organisation is working for the rights and interests of the HIV-infected persons in the district.
The organisation had made arrangement for supplying medicines to the HIV-infected persons in the district during the lockdown imposed to contain the coronavirus infection.
Chief of Damauli Hospital Dr Sunil Poudel said that some HIV-infected persons in the district have been going to the neighbouring districts for treatment as they fear that they would be detected by people who know them when they go for treatment at the nearest local health facility.
The Hospital has been distributing medicines to the infected people free of cost.