William Shakespeare becomes the second person in the world to receive the coronavirus vaccine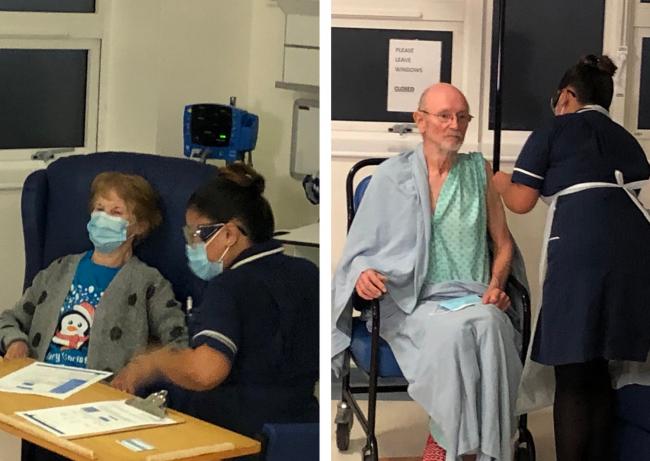 London — A man named William Shakespeare has become the second person in the world to receive the coronavirus vaccine.
That's right, the Warwickshire resident got the jab in University Hospital Coventry this morning. The patient, 81 and usually known as Bill, is named after the famous playwright who was born nearby in Stratford-upon-Avon. He was given it right after 90-year-old grandma Margaret Keegan, who was the first person ever to receive the Pfizer jab.
Similaly, a 90-year-old woman has become the first patient in the world to receive the Pfizer Covid-19 vaccine after its approval in the UK, where the NHS has launched its biggest vaccine campaign.
Margaret Keenan received the jab at about 6.45am in Coventry, marking the start of a historic mass vaccination programme.
The vaccines will be administered at 50 hospital hubs around the country, with patients aged 80 and over who are either already attending hospital as an outpatient or are being discharged home after a hospital stay, being first in line.
The historic vaccination programme in the fight against COVID-19 gets going this week after doses started arriving at hospitals.
But as the NHS embarks on the largest public health drive it's ever seen, we have been told the vaccine alone won't end the pandemic any time soon, Sky news writes.
The first of 800,000 doses of the Pfizer/BioNTech vaccine will be given in the next few weeks and up to four million more are expected by the end of the month.
Hubs in the UK will vaccinate people aged 80 and above as well as some healthcare staff to protect the most vulnerable.